The Round-table Conference between Presidents of Chinese and Indian Universities was held at Peking University on May 26th, 2016. The theme of the conference was Research and Innovation: Achieving Excellent Higher Education. Indian President Pranab Mukherjee, accompanied by Mr. Yuan Guiren, Minister of the Ministry of Education of P.R.C, and Mr. Liu Zhenmin, vice minister of the Ministry of Foreign Affairs of P.R.C, attended the conference and delivered a keynote speech, witnessing the cooperations of Chinese and Indian Universities.
President Zeng of SWUN was invited to the conference, where he exchanged ideas on innovation and entrepreneurship with 11 Chinese and 8 Indian presidents of prestigious universities. President Zeng shared about the cooperation of SWUN with Indian universities, stressing that SWUN has attached great importance to stimulating and pushing all-round education reforms through the reform in the education of innovation and entrepreneurship, developing related courses and establishing a good platform for innovation and entrepreneurship so as to propel its development with great efficiency. As a result, encouraging progress has been made by the efforts in this regard. President Zeng's speech received positive responses from the attendants.
With President Pranab Mukherjee, Minister Yuan Guiren and other distinguished guests, President Zeng, on behalf of SWUN, exchanged the cooperation contract with Mr. Narendra S. Chaudhari, president of Visvabharati National Institute of Technology, Nagpur (India). The two universities would launch in-depth cooperation in such areas as climate change, environment protection, chemistry engineering, computer science, electronic and information engineering, urban planning, etc. Moreover, cooperative projects would cover the initiation of scientific research platforms, joint-cultivation of students and exchanges among faculties and students.
Twelve Chinese universities were invited to the conference, including Peking University, Tsinghua University, Shanghai Jiaotong University, Beijing Normal University, Beijing Foreign Studies University, Lanzhou University, Hunan University, Jinan University, Chang'an University, East China University of Political Science and Law, Southwest University for Nationalities, Jiangsu University. Besides, 8 Indian universities attended the conference, including Nalanda University, Indian Institute of Technology Bhubaneswar, Indian institute of technology, Indian Institute of Management, Central University of Gujarat, Central University of Jammu, Visvabharati National Institute of Technology, Nagpur (India), Agharta National Institute of Technology.
News Link: Launched by Indian Congress, Visvabharati National Institute of Technology, Nagpur (India) was established in 1960 as a science and engineering-oriented public university. With a campus of 215 acres, the university has around 3, 000 students (2,400 undergraduate students and 600 postgraduate students) and offers 9 programs for undergraduate students and 17 programs for postgraduate students. Ecology, Climate Change, and Engineering are among the most competitive disciplines. Courses include Computer-assisted Designing, Applied Chemistry, Applied Mathematics, Applied Machinery, Applied Physics, Applied Statistics, Applied Environmental Microbiology, Architecture and Design, Bio-mechanical and electrical Engineering, Chemistry Engineering, Civil Engineering, Computer Science and Engineering, Computer Physics, Electrical and Electronic Engineering, Electronic and Communication Engineering, Humanities, and Urban Design and Planning.
The University attaches importance to international cooperation and communication. To date, it has conducted cooperation with New Jersey Institute of Technology, USA, Ulsan Medical Institute, South Korea, Carbon Conversion Institute, South Korea, Norway Earthquake Research Center, Malaysia Institute of Technology, etc.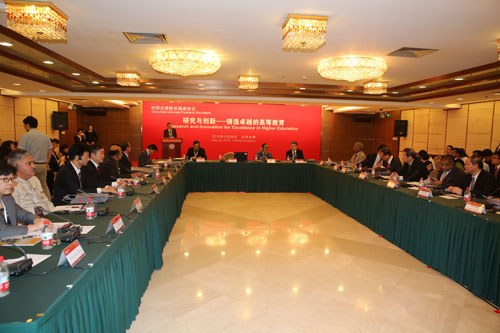 Original Article From: http://english.swun.edu.cn/News.htm
Learn More and Apply: Southwest University for Nationalities