SMU News, Jun. 12 Owen Rowland and Shelley Roanne Hepworth, associate professors of Department of Biology & Institute Biochemistry, Carleton University, sponsored by SMU Program of Introducing Foreign Experts, paid a visit to SMU and gave academic reports between June 7th and June 10th.
On June 8th, Dr. Hepworth gave an academic report entitled "Border control: boundaries for plant development and defense" for Institute of Qinghai-Tibetan Plateau Research. He systematically introduced his team's study on the mechanism of action in regulating plant type's development and defense responses of transcriptional factors BOPs and TGAs in the organ border zone. Subsequently, Dr. Rowland gave a report entitled "Plant surface lipid barriers: biosynthesis, regulation and protective functions", detailing the study of several transcription factors MYBs in regulating the formation of protective barriers in plant roots. Dean Zhong Jincheng presided over the report.
After the report, the two experts interacted with the teachers and students on the relevant research, and gave detailed answers to each teacher and student's questions based on their research expertise.
During the visit, two experts visited the Jingwenyuan Laboratory of Hangkonggang Campus, and made valuable suggestions for related research. They also discussed cooperation between the two parties on cooperation projects and joint training of graduate students.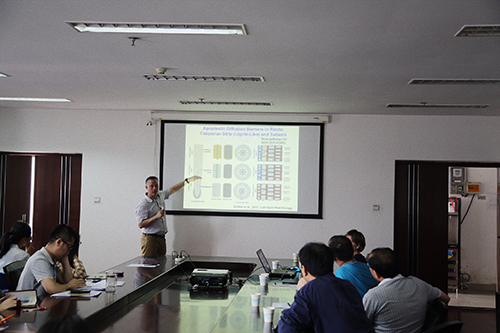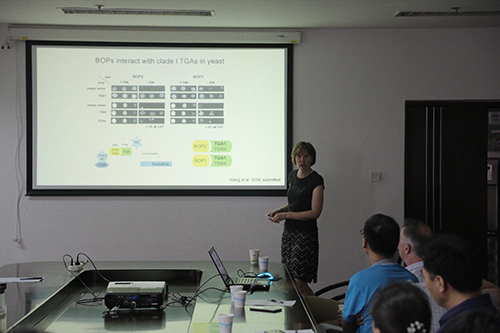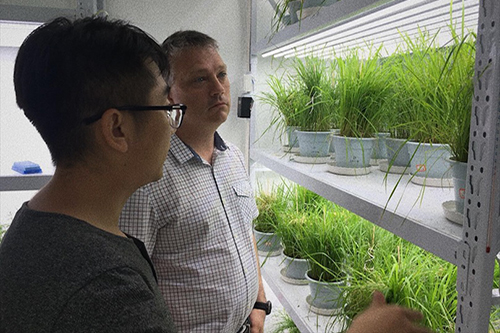 Original Article From: http://english.swun.edu.cn/News.htm
Learn More and Apply: Southwest University for Nationalities