At the invitation of the School of Economics of our University, Professor Masaaki Tokuda, Vice President of Kagawa University and Professor Yao Feng, faculty of the School of Economics of Kagawa University visited our university recently.
On the morning of May 29, Professor Gong Siyi, Vice President of Shanghai University warmly welcomed Professor Masaaki Tokuda. Professor Tokuda briefed his medical background and invited Professor Gong to visit Kagawa University at his convenience. Professor Gong put forward the goals for Medical School and expressed his aspiration for a further cooperation between Shanghai University and Kagawa University in future.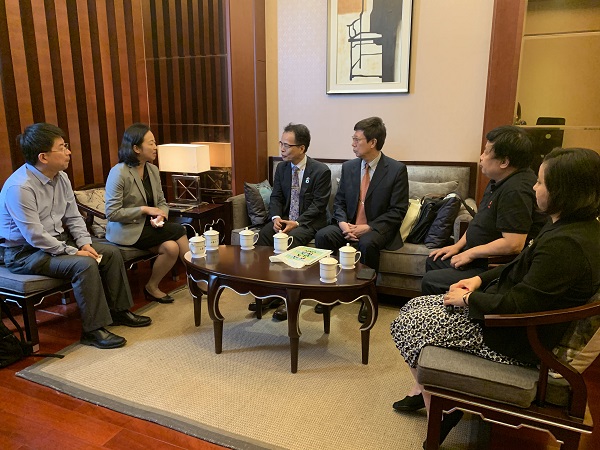 Attendances also included Prof. Cui Wei, Deputy Director of the SHU Global and Head of the International Office, Mr. Lu Suying, Secretary of the Party Committee, Prof. Nie Yongyou, Executive Vice President and Prof. Mao Yanbing, Vice President of the School of Economics.
After the meeting, Professor Masaaki Tokuda and Professor Yao Feng made academic reports entitled Internationalization Study of Kagawa University and Econometric Analysis of Causal Structure of Japanese-Chinese Economic Development and International Trade respectively. Faculty, postgraduates and doctoral students in related majors at our university attended the lecture.
Original Article From: http://en.shu.edu.cn/news/index
Learn More and Apply: Shanghai University