SMU News, May 24 Vice President Dr. Baker, Director of International Department Ms. Tami and the commissioner of China's project from Missouri State University (MSU) paid a visit to SMU on May 23rd. Vice President Ding Keyi, together with related staff members of Division of International Cooperation and Exchange, met with these guests.
The representatives of two universities looked back on cooperation and exchange of the last year, discussed the further deepening of joint cultivation of students and teacher exchange, signed specific implementation of the agreement on the basis of the framework agreement signed in 2017, and reached an agreement on undergraduate, postgraduate programs, English training and international leadership training. MSU has promised that SMU's students and alumni admitted in the MSU Cooperative Study Plan, are qualified to win international partner scholarship.
After the meeting, Ms. Tami and the commissioner of China's project had an interview with 15 undergraduates who are going to study in America at the autumn semester in 2018. They introduced MSU's basic information, featured professionals and its quality teaching, and answered students' questions.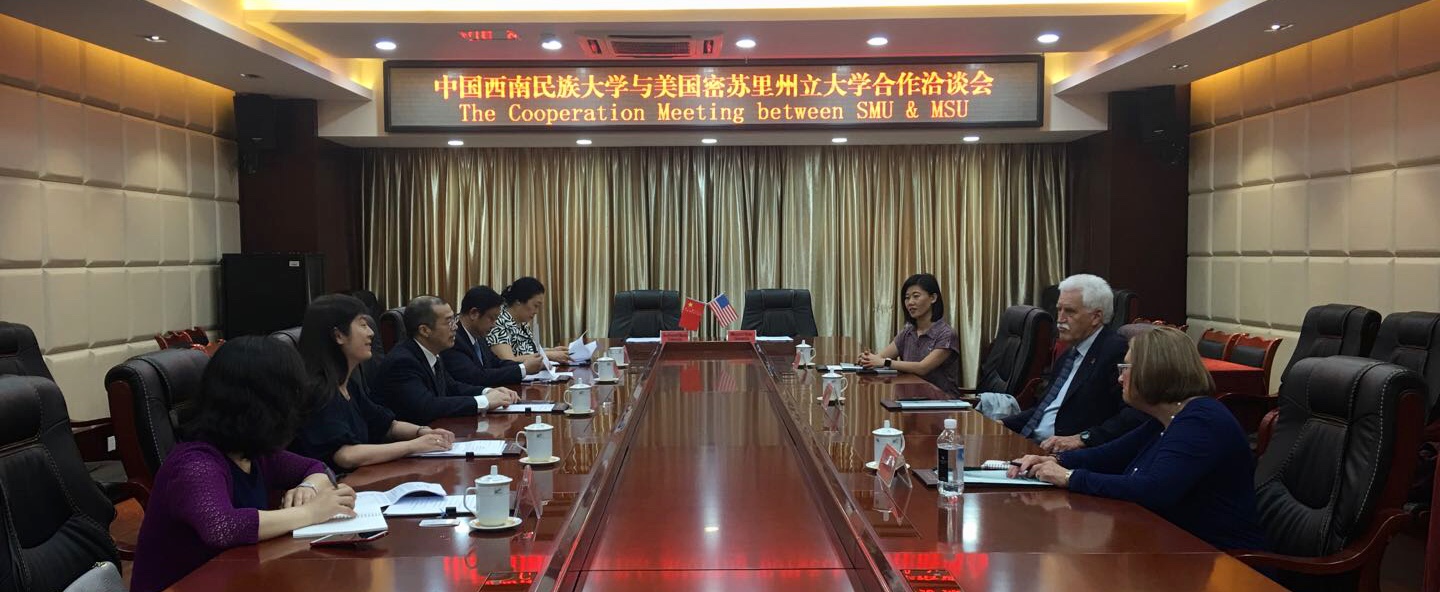 Original Article From: http://english.swun.edu.cn/News.htm
Learn More and Apply: Southwest University for Nationalities