Recently, a delegation of University of Leeds, led by executive vice president Hai-Sui Yu, who is also the academician of the Royal Academy of Engineering, visited Shandong University. SDU president Fan Liming met with the delegation and witnessed the signing ceremony of the agreement on academic and research cooperation between the two universities. SDU vice president Wang Qilong and Li Shucai attended related activity.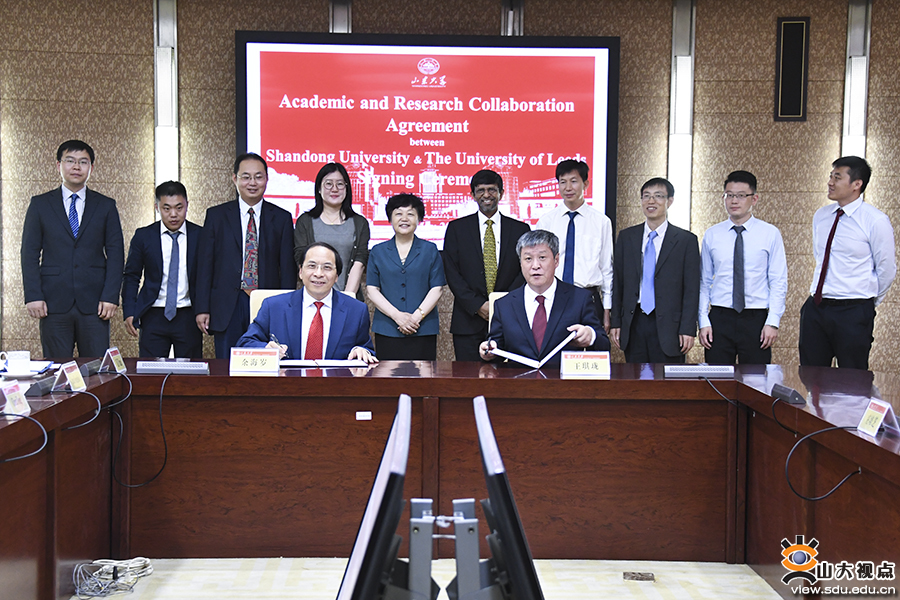 During the meeting, Fan briefed the delegation on the academic characteristics,discipline layout and development strategy of SDU. She pointed out that the cooperation between the two universities in civil engineering and physics is progressing well and hoped that the scientific research teams of the two universities will continue to collaborate to fulfill major state strategic needs, and the two universities can explore opportunities for further cooperation in faculty and students exchanges, and joint platform constructions,etc.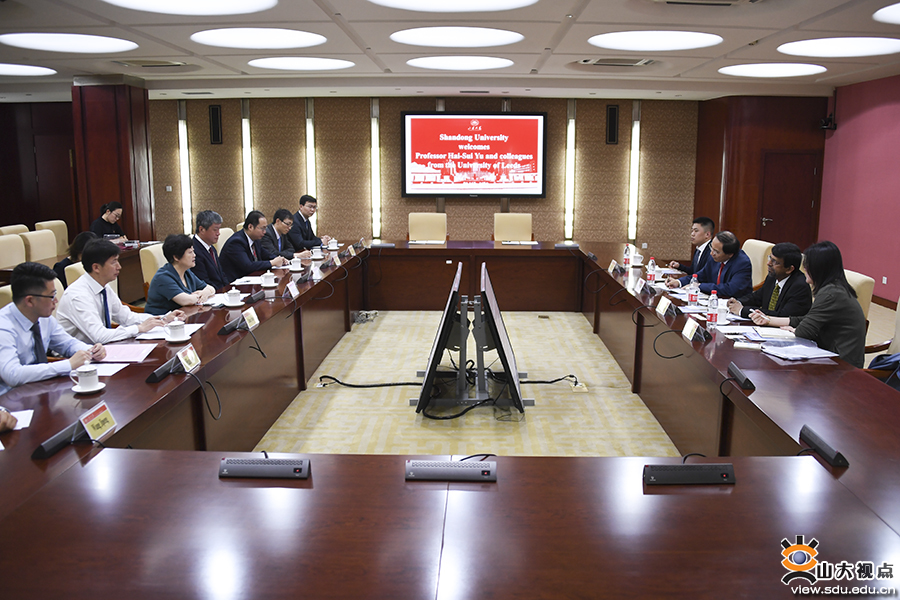 Yu presented an overview of the research and academic situation of University of Leeds. He stated that many similarities lie between the two universities in terms of university scale, subjects layout, and strong subjects, suggesting that the two universities not only enjoy a solid foundation for cooperation, but share common research interests and good prospects for future cooperation in more disciplines. He promised to keep the support for research cooperation and student exchanges in the future, and to explore opportunities for cooperation in personnel exchanges, joint education and transformation of scientific and technological achievements.
Wang and Yu signed the agreement on academic and research cooperation between Shandong University and University of Leeds.
Following the meeting, the delegation visited School of Civil Engineering and School of Qilu Transportation of SDU, and engaged in a seminar. The two sides conducted in-depth discussions on students training modules, including the 3+1+1 and 4+1 programs for bachelor and master degrees and the 2+2 doctoral degree program, reaching a consensus on cooperation in student joint education, personnel exchanges and scientific research.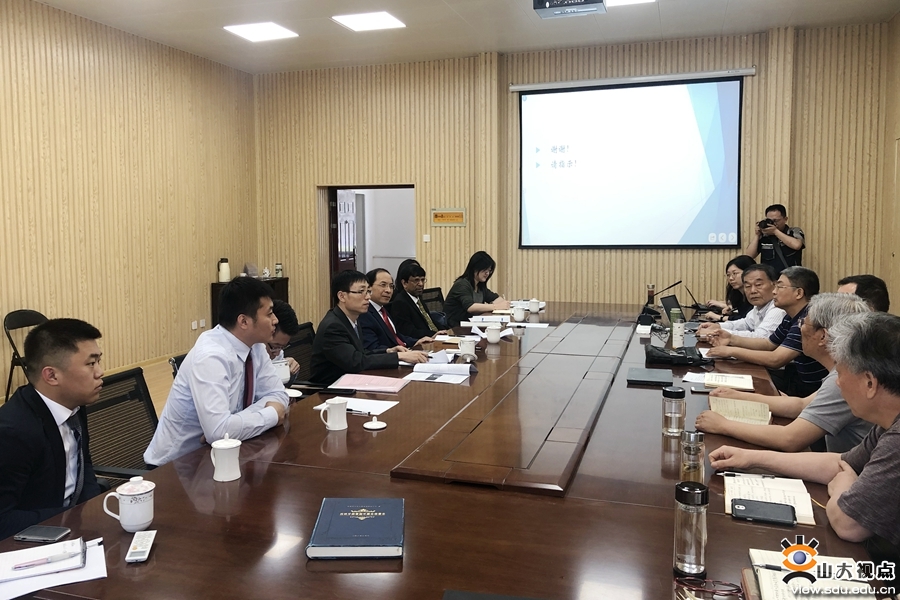 During the visit, the delegation also made a tour of the SDU International Sinology Center and exchanged views on the ongoing worldwide project that aimed to collect and protect ancient Chinese literature. They also visited the laboratory of School of Civil Engineering and SDU Museum.
Original Article From: http://www.en.sdu.edu.cn/News.htm
Learn More and Apply: Shandong University