To enrich campus culture and display the fruitful exchanges of global cultures, the Opening Ceremony of the 7th Shanghai University International Culture Festival & the 13th International Culture and Custom Exhibition was grandly kicked off at the Baoshan campus on May 9th. SHU's Vice President Gong Siyi, Department of Publicity Director Hu Dawei as well as leaders from relevant departments and schools of SHU attended the opening ceremony.
After the opening dance "We Are Family", demonstrating the distinctive styles of different countries, students from 87 countries stepped onto the stage one by one holding their national flags of respective countries.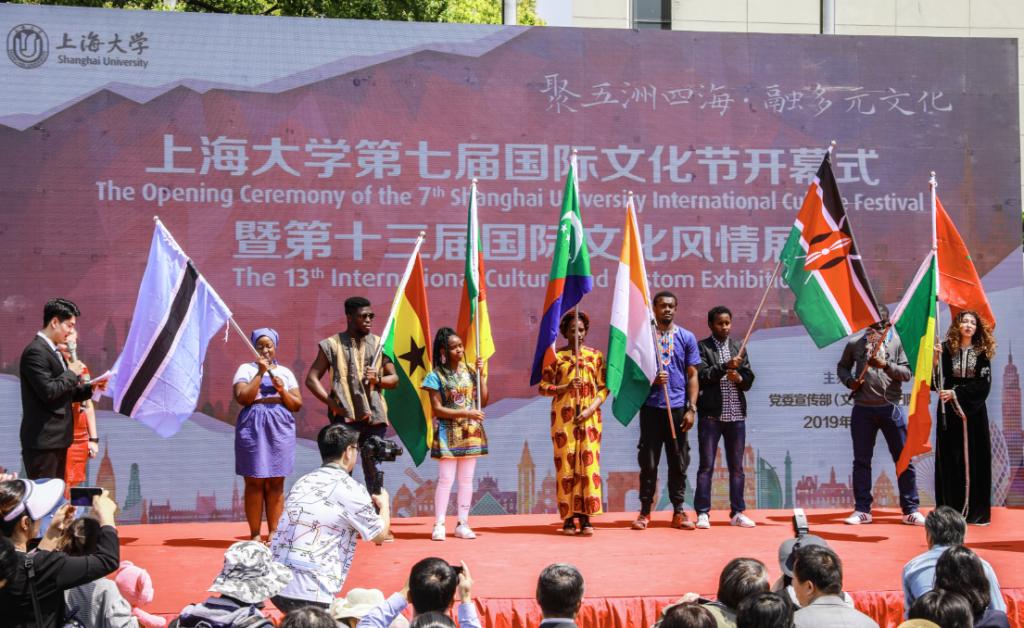 The International Culture and Custom Exhibition is themed as "World ・ Cities". The administrations of culture and tourism in Ningbo, Yangzhou and Anhui, invited for the first time, jointly set up the city exhibition section to showcase the long history and rich culture of the cities in the Yangtze River Delta as well as their remarkable achievements obtained over the past 40 years since China's reform and opening-up. While displaying the culture of respective countries, the international students learnt about the culture of excellent Chinese cities without going out of the campus.
The exhibition shows the wonderful and distinctive culture and customs of different nations. Foreign students from over 80 countries displayed their history, culture and customs of respective countries using exhibition boards, real objects and handicrafts. The exhibition changed the campus of SHU into a wonderful stage for the presentation of international culture.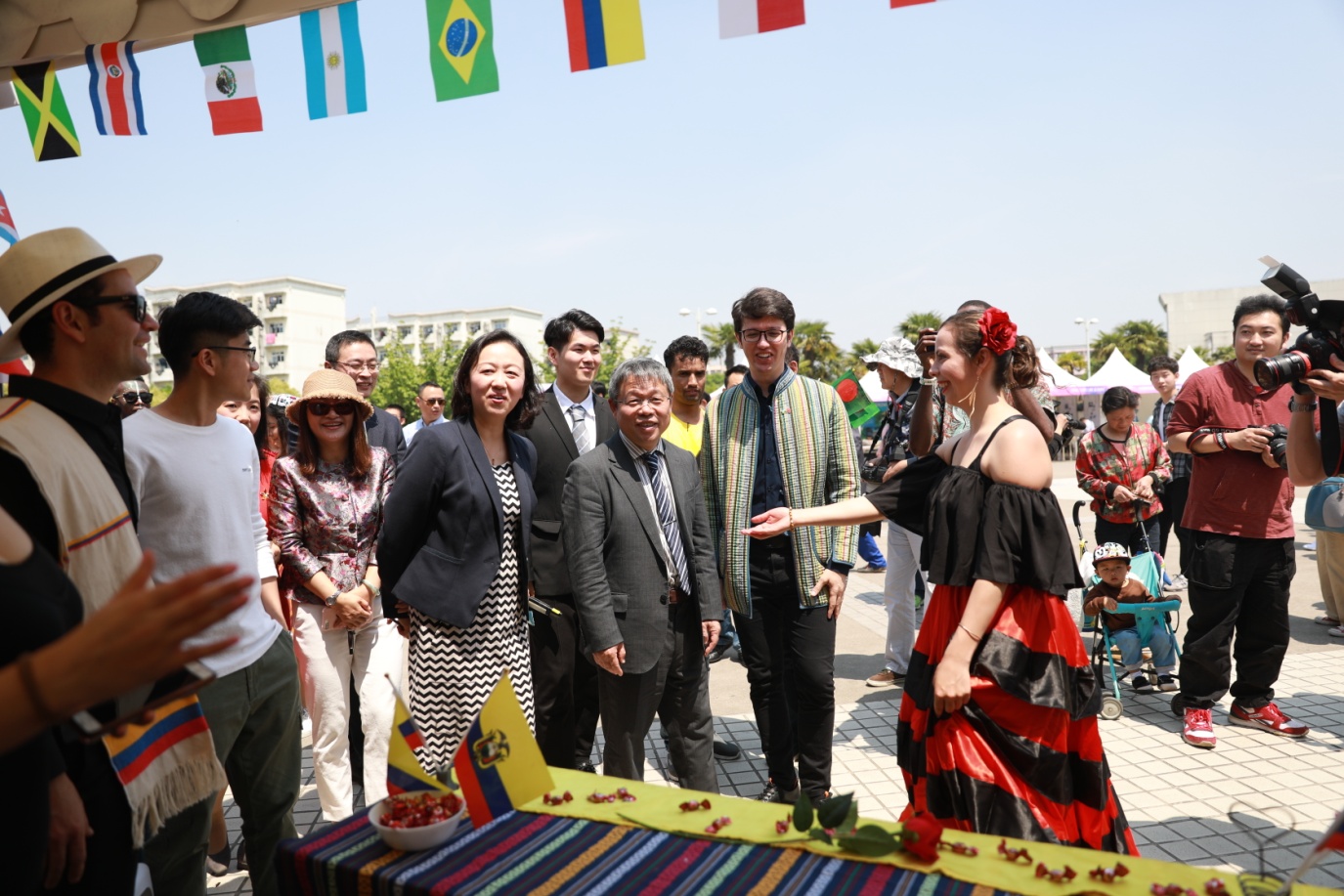 Besides the exhibition booths for cities and nations, foreign students also presented wonderful singing or dancing shows which were either passionate or traditional for the teachers and students.
The campus of SHU sees more than 4,500 foreign students from 120-plus countries and regions every year. As an important platform for foreign students to display their cultures, the International Culture and Custom Exhibition has been successfully held for 13 sessions, and become the first "cultural feast" at SHU's international cultural festival. During the festival, SHU will also roll out a series of activities like high-end academic forums, Master Forums and international mini-terms, which will last till the end of June.
Original Article From: http://en.shu.edu.cn/news/index
Learn More and Apply: Shanghai University