SMU News, Oct. 25 The eight of the delegate members form University Studies Abroad Consortium (USAC) paid a visit to SMU on October 10th. Vice-president Ding Keyi met with these guests, with Ma Shanglin, Dean of School of International Education, and other related faculties attending the meeting.
At the meeting, Vice-President Ding Keyi, on behalf of the whole university, extended a warm welcome to the delegate. He also gave an introduction to the basic information of the university. The representatives of USAC delegate members introduced their university as well. Both sides expressed their hope to further develop and deepen intercollegiate communication and cooperation on the basis of their previous cooperation.
News Link:
The USAC (University Studies Abroad Consortium), an alliance of the 33 American universities, contributes to provide university students with opportunities to study abroad. It has launched 45 programs in 25 countries including China, Australia, Brazil, Chile, Britain, France, Germany, India, Japan, Italy, South Korea, New Zealand, Norway, Spain, Sweden, Turkey, Thailand, Holland, Israel, South Africa, Costa Rica, Czech, Ireland and Ghana. In China, the USAC has carried out such programs as "Research on Chinese Language and International Business" in Shanghai University and "Research on Chinese Language and Culture" at Southwest Minzu University.
SMU has cooperated with USAC since 2002, during which USAC annually delivered more than 80 international students mainly from the U.S., and from Australia, Canada, Mexico, Croatia, Norway, and South Korea. The total number of international students to SMU has reached 1,000 through the USAC programs in the past 13 years.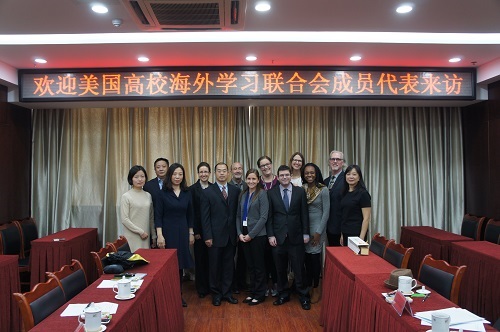 Original Article From: http://english.swun.edu.cn/News.htm
Learn More and Apply: Southwest University for Nationalities