On July 3, 2018, Academician Li Huajun, Vice President of Ocean University of China (OUC) met with Deputy Director Guy Masters of Scripps Institution of Oceanography (SIO), Professor Philip Gilmartin, Pro-vice-chancellor of University of East Anglia (UEA) and Vice Chancellor Nor Aieni Hj. Mokhtar of University of Malaysia Terengganu (UMT) during the Global Ocean Summit 2018 at the Pilot National Laboratory for Marine Science and Technology (Qingdao).
Vice President Li extended a warm welcome to Deputy Director Masters. After reviewing the cooperation between OUC and SIO, Li expressed his expectations for more specific and effective cooperation on the basis of the MOU signed before, especially in the fields of marine biogeochemistry, biological oceanography, climate change, marine pollution and ecological restoration, so as to facilitate the building of a community of shared future for human beings. Mr. Masters said that he is willing to provide opportunities for the exchanges between the scientists from OUC and SIO, enabling further cooperation in areas of common interest.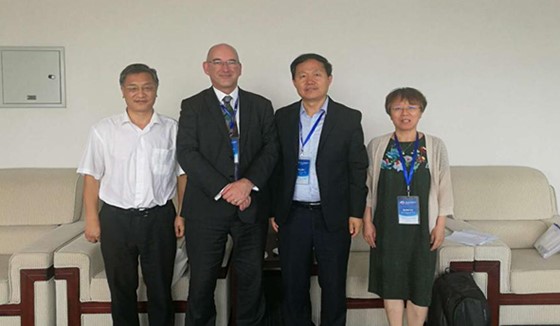 UEA is among OUC's most important strategic partners. Pro-vice-chancellor Gilmartin welcomed excellent PhD students recommended by OUC to pursue degrees in the UK through the joint education program. Li said that OUC would actively select such students and encourage them to study in the UK. The two sides further discussed issues related to student exchange and research cooperation.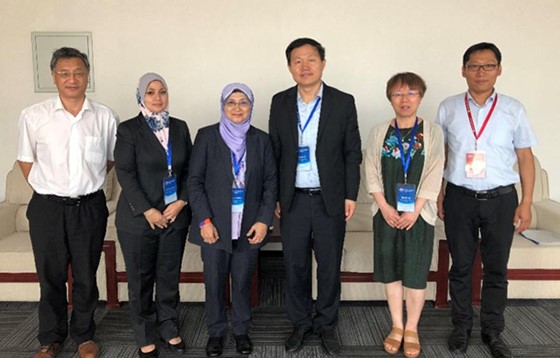 OUC pays great attention to the cooperation with UMT, one of China's significant partners on the "Maritime Silk Road". The two sides reached cooperative intentions on student exchange, collaborative research, joint application for fund and other issues and Vice President Li also extended his invitation to the vice chancellor for an academic visit to China in the future.
Original Article From: http://eweb.ouc.edu.cn/news/list.htm
Learn More and Apply: Ocean University of China