On the morning of July 8, the opening ceremony of Wharton & Shanghai University Undergraduate Leadership Camp Program (ULC) was held at the E-House Wharton Case Study and Education Base, Yinli Building, Yanchang Campus, SHU. SHU's Vice President Gong Siyi, SHU Global Party Committee Secretary Wu Yingjun, SHU Youth League Committee Secretary Wang Jiang, E-House (China) Board Chairman Zhou Xin, and 30 students from SHU who participated in the program joined the activity.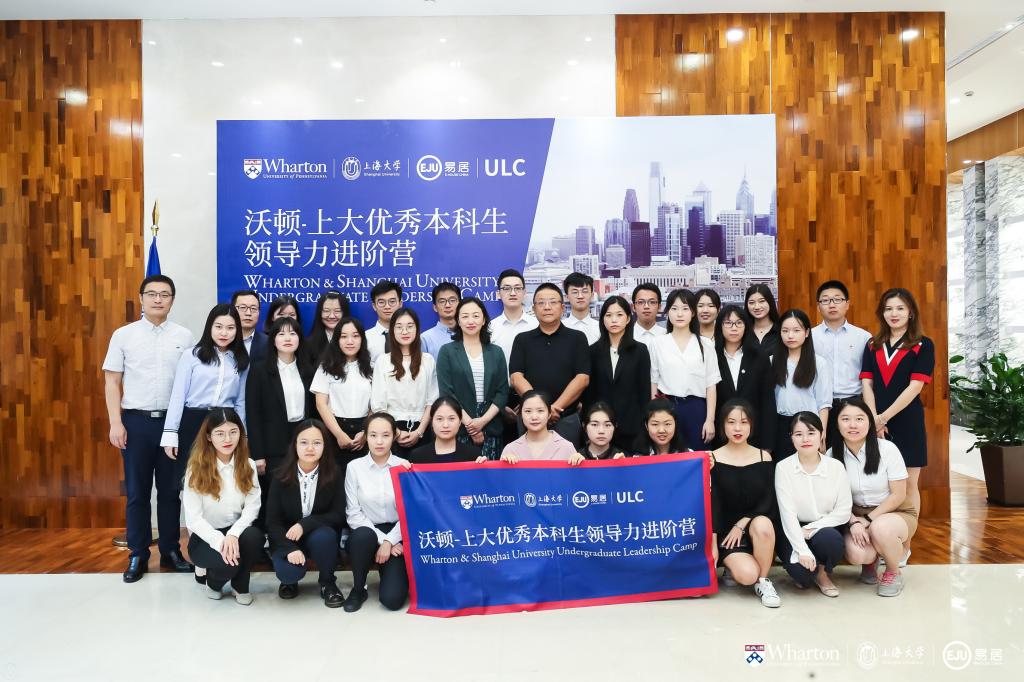 On August 25, 2018, SHU and Wharton School signed an agreement for cooperation, deciding to carry out multi-layered cooperation in talent training, scientific research and faculty training, which includes the SHU Faculty Development Program, SHU Students in Wharton Program, Wharton Teachers in SHU Program and Wharton China Advanced Management Program. Wharton & Shanghai University Undergraduate Leadership Camp Program was planned in 2019, under which SHU will send 30 excellent undergraduates on July 14 to Wharton School for a 2-week training. The aim is to enhance the students' ability in leadership, communication and teamwork through study at the top school and train young leaders with a global vision and competitiveness for SHU.
The opening ceremony started with the solemn national anthem. First, SHU Vice President Gong Siyi delivered the opening speech. She introduced the cooperation between SHU and Wharton, the top business school in the world, and said it's Zhou Xin, the outstanding alumnus of SHU and Board Chairman of E-House China, that enabled the bilateral cooperation. SHU hopes that the students will cherish the opportunity with a strong sense of responsibility and a strong sense of mission, and establish a sound image and show the elegant demeanor of the students of China and SHU to pave the way for further cooperation. Gong Siyi encouraged students to not only pursue excellence, but also care about the country and the world, to be persons of rich knowledge and strong ability, to have a grateful heart and to keep in mind SHU's expectation, alumni's generous sponsorship and their historical mission and social responsibility, so as to let themselves shine, make SHU more excellent and build a better world.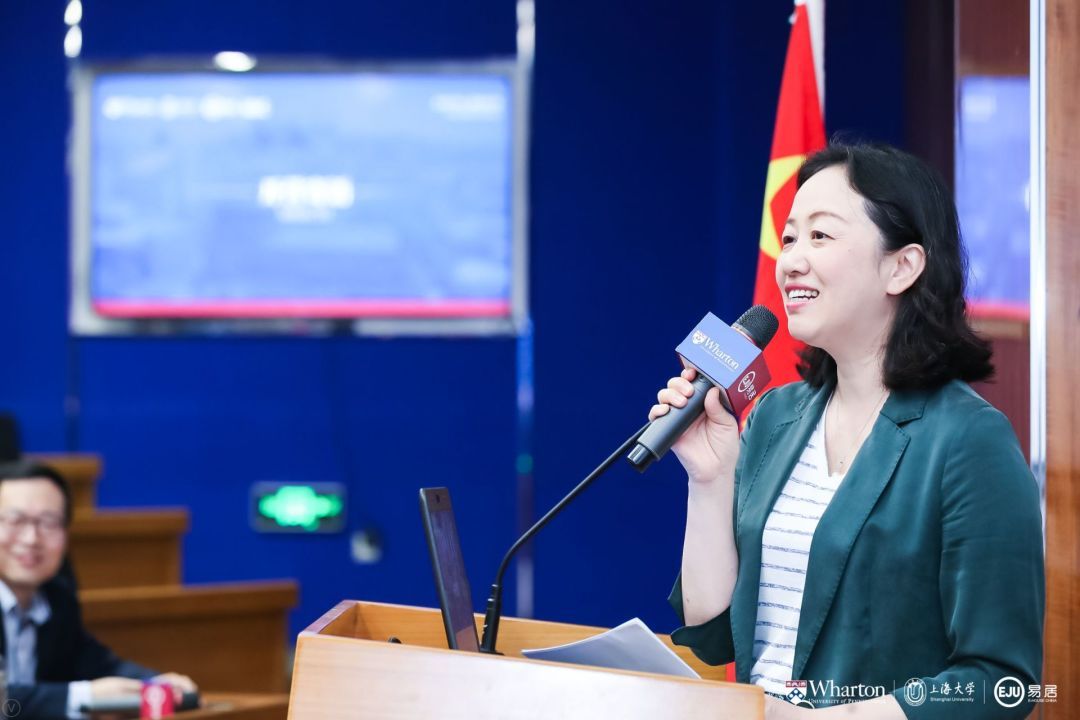 Next, Mr. Zhou Xin, Board Chairman of E-House (China) Holding Co., Ltd., made a speech entitled Striving Unceasingly and Making Struggle a Shining Quality. He told the students about his experience at SHU, saying everything must be striven for by oneself at his time characterized by the shortage of materials; his social practice at school became the rudiment of his future business, and construction of the corporate building was the result of years of efforts. His story reflects SHU's motto of striving for self-improvement and is encouraging to all the students. Moreover, he encouraged the students to face up difficulties and make unremitting efforts on the path of growth, and to gain in accumulation and grow in appreciation.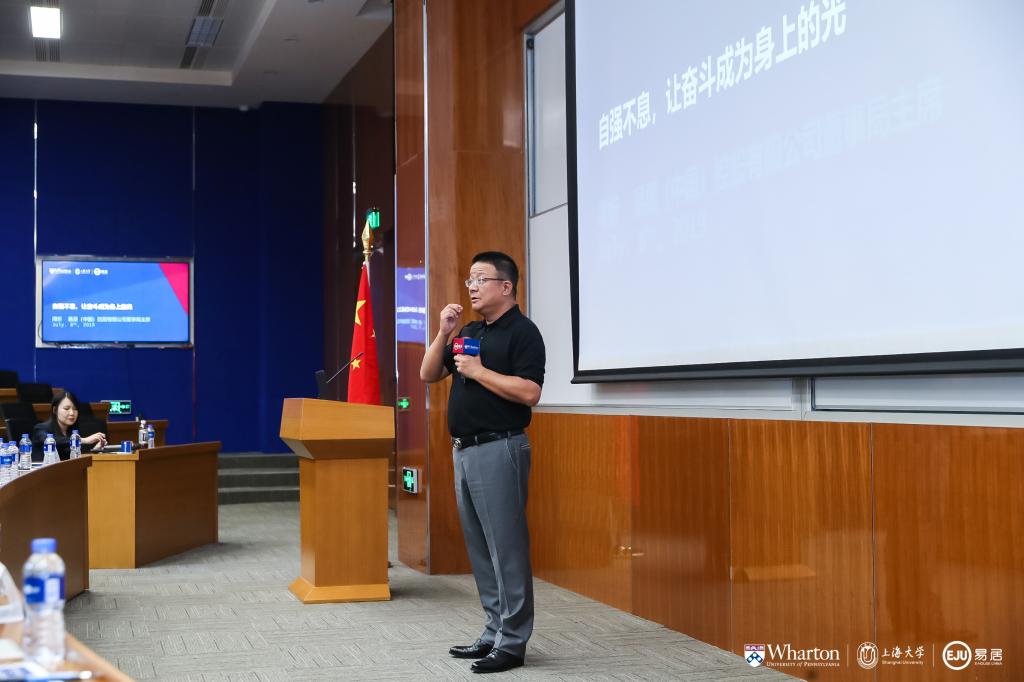 Led by Huang Jiayi, the 30 students who joined the camp took an oath, expressing the resolution of studying hard and staying true to their mission. On behalf of all, Huang Jiayi said they will restrain themselves with the toughest requirements in the world and cherish the opportunity of exchanges, and they will apply what they learn to practice, and learn, develop and carry forward leadership in future teamwork.
Original Article From: http://en.shu.edu.cn/news/index
Learn More and Apply: Shanghai University