The majority of last year's graduates from the Department of Biological Sciences at Xi'an Jiaotong-Liverpool University who chose to study for higher degrees were admitted to the top ten universities in the world.
Over 80% of students of this subject continued to graduate-level studies, of which 56% entered one of the top ten universities in the world according to the QS Rankings, while 69% entered a top one hundred university.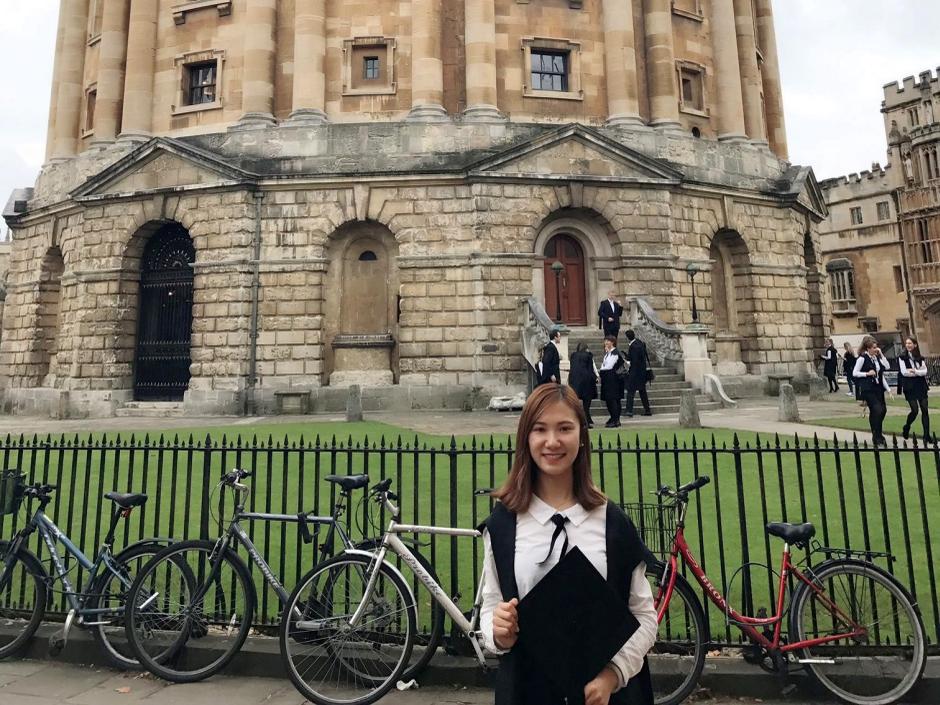 "These are very pleasing figures," said Dr Sekar Raju, director of the undergraduate degree programme in Biological Sciences. "They reflect an enormous amount of hard work by the students themselves as well as a great deal of dedicated care and attention by academic staff in the Department."
Yakun Tang (pictured above), a recent graduate from the BSc Biological Sciences programme, is currently studying for a masters degree in pharmacology at the University of Oxford, UK. She received offers from several top academic institutions in the UK, including the University of Cambridge, Imperial College London (ICL) and University College London (UCL) and finally chose to study at Oxford.
"I was very excited to receive offers from such top universities," said Yakun. "I am thankful to the academic staff for providing me with such a high quality education, guidance and support while completing my undergraduate degree at XJTLU."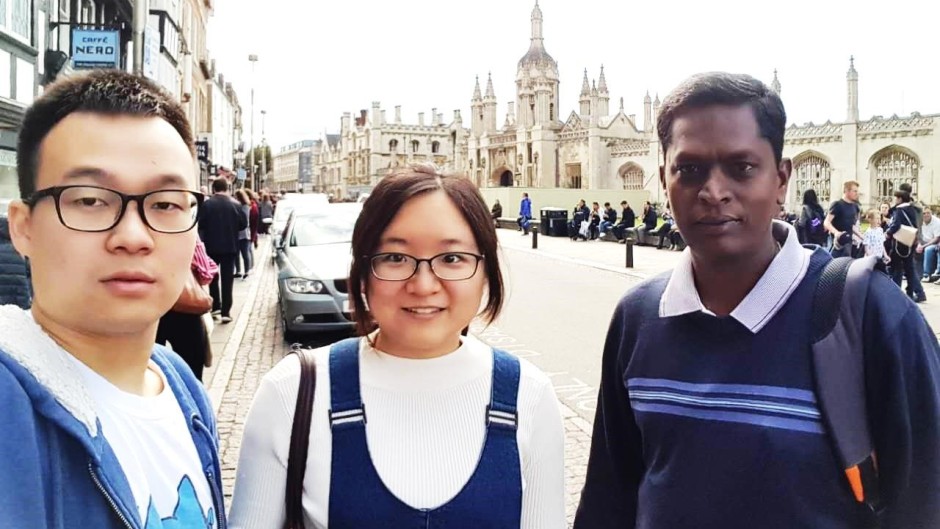 Si Fang (pictured above, centre, with Dr Raju, right, and fellow alumnus Renze Gao, left) is currently studying for a masters degree in genomic medicine at the University of Cambridge. The UK remains a popular destination with 17 recent XJTLU biological sciences graduates currently taking higher degrees at Imperial College, London while nine are enrolled in programmes at University College, London.
The programmes they have selected span the molecular biosciences and biomedicine and include priority research areas such as 'Systems and Synthetic Biology' and 'Drug Discovery'. Several XJTLU graduates have chosen other high-quality UK universities such as Manchester and Bristol, while some attend other top one hundred institutions elsewhere in the world such as Australian National University in Canberra, Australia.
Dr Raju met with several UK-based graduates from the Department of Biological Sciences (pictured below) during a recent academic visit to the European Bioinformatics Institute near Cambridge. They shared their experiences and commented positively on what they had learned while at XJTLU, not least the practical training they had received.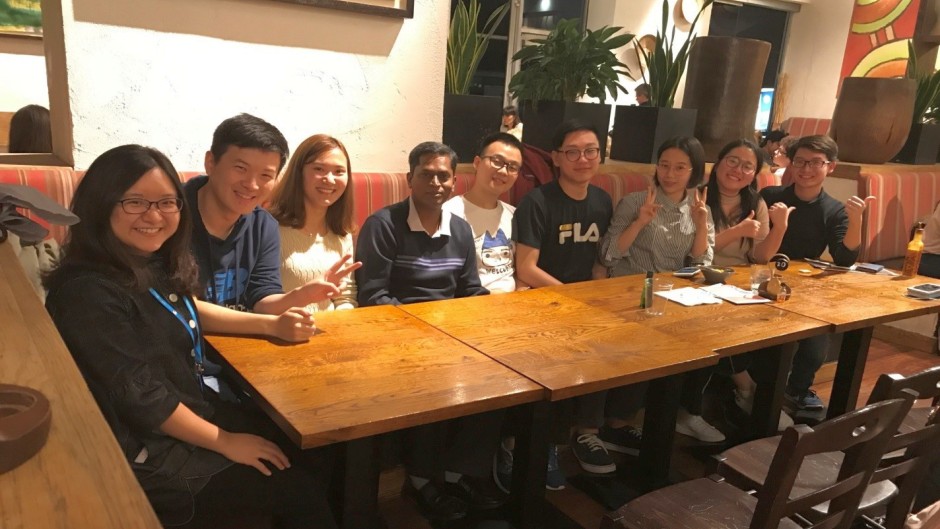 Professor David O'Connor, head of the Department of Biological Sciences at XJTLU commented: "Although we still have a long way to go, these graduate destination figures suggest that many top universities really value our graduates. This is not too surprising as our faculty have been trained or worked at world-class institutions so they are able to impart a similar ethos and standards to our students."
"We think it's important to help all of our students attain their full potential and not just the obvious high-fliers. Where possible, we also like to provide support to them after graduation", added Professor O'Connor.
Biological Sciences is a popular undergraduate degree at XJTLU and is the first in China, and second in the world, to receive international accreditation by the Royal Society of Biology (UK).
Original Article From: https://www.xjtlu.edu.cn/en/news/latest
Learn More and Apply: Xi an Jiaotong-Liverpool University