On July 30, 2015, SWUN Featuring Day for 2015 Sino-Russia "Two-river Valley" Youth Forum was held on Wuhou campus and Airport campus at Southwest University for Nationalities (SWUN). Over 200 Chinese and Russian college students came to visit SWUN and experience the multi-cultures and colorful campus life.
Present at the event were Zeng Ming, President of SWUN, Ding Keyi, Vice President of SWUN, Murkinova Lyudmila Borisovna, leader of the youth delegation of Nizhni Novgorod Oblast, Russia, Duzsnikov Sergey Alessan Denovic, Youth Government President of Orenburgskaya Oblast, and representatives of young teachers and students from other Chinese universities.
In his speech, President Zeng extended his warm welcome to those who participated in Sino-Russia "Two-river Valley" Youth Forum. Afterward, Murkinova Lyudmila Borisovna and Duzsnikov Sergey Alessan Denovic delivered speeches as well, wishing China and Russia a long-lasting friendship, and afterward exchanged presents with President Zeng.
After the meeting, accompanied by the SWUN volunteers, the participants toured the Wuhou campus, the SWUN History Museum, the Ethnic Museum, Airport campus, and the Ethnic Literature Center. The forum lasted 12 days from July 28 to August 8, 2015. They attended the Featuring Day of several other universities, toured Chengdu, the capital of Sichuan Province and some major historical relics near Chengdu. With all these activities, the Russian youths had a better understanding of the history and culture of Sichuan Province.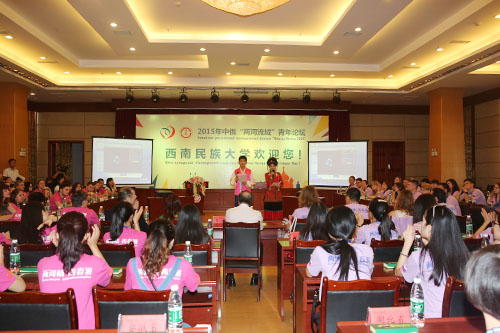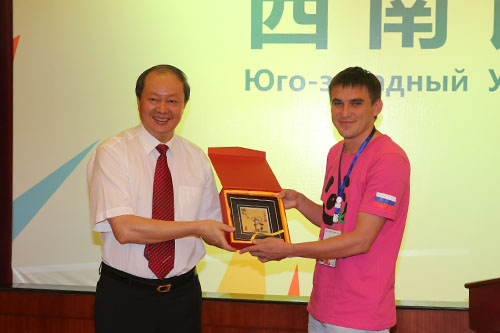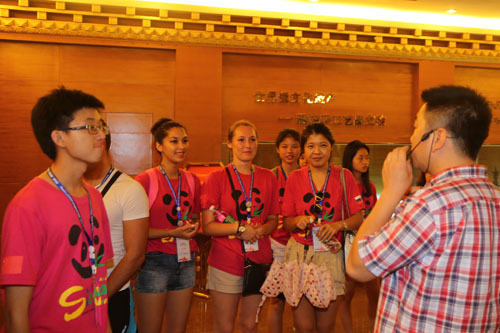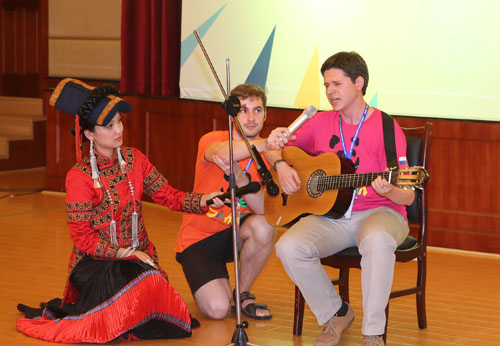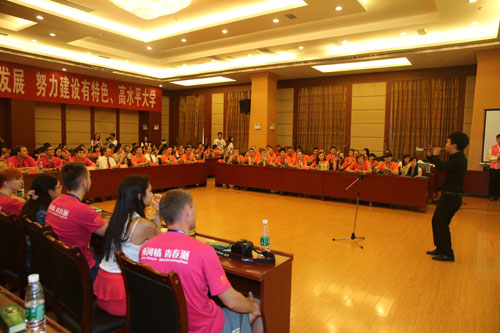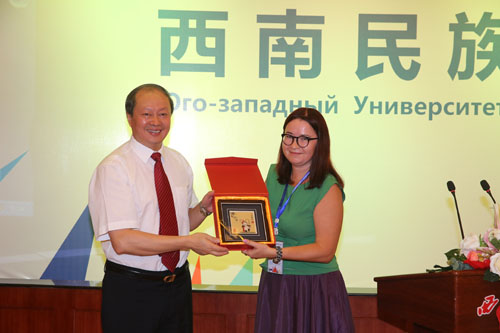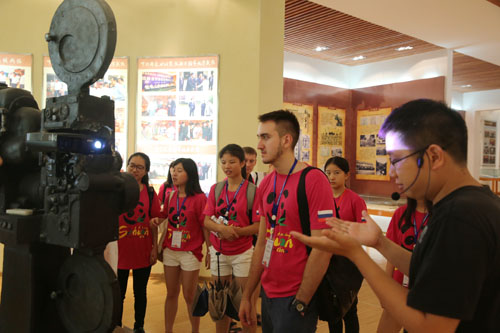 Original Article From: http://english.swun.edu.cn/News.htm
Learn More and Apply: Southwest University for Nationalities