October 31 and November 1 have seen the activity of "Perception of Charming Xiaoxiang, China" hosted by the China Scholarship Council under the Ministry of Education and undertaken by CSU in Hunan province. Back then, 90 overseas students of such four universities as Central South University, Hunan University, Hunan Normal University and Xiangtan University from 36 countries paid a visit to Zhuzhou, Liuyang, Xiangtan and other places to experience the development of China and to enjoy the charm of Xiaoxiang. Chen Lin, Deputy Director of Division of International Students Affairs under the China Scholarship Council and Bai Yi, Director of CSU International Exchange and Cooperation Office led the visit.
Overseas students visited the Changsha Sany Heavy Industry Co., Ltd., CSR Zhuzhou Electric Locomotive Co., Ltd., Hunan Hybrid Rice Research Center and Liuyang new countryside, and called on "Father of Hybrid Rice"---Yuan Longping, an 86-year-old academician of the Chinese Academy of Engineering. Rapidly Rising "Made in China" of Sany Heavy Industry, "China Speed" of maglev trains, and "Chinese Agriculture" in the new rural area of Liuyang won fits of applause from overseas students. They said that the vitality of Chinese enterprises, industry and agriculture spoke eloquently to their advanced technology and management experience, which was worth learning from by other countries. The last part of the visit saw overseas students in Mao Zedong's former residence, Shaoshan, in which they paid tribute to the great man and laid a wreath lined up in front of the solemn bronze statue of Mao Zedong, expressing their admiration and miss for this great man.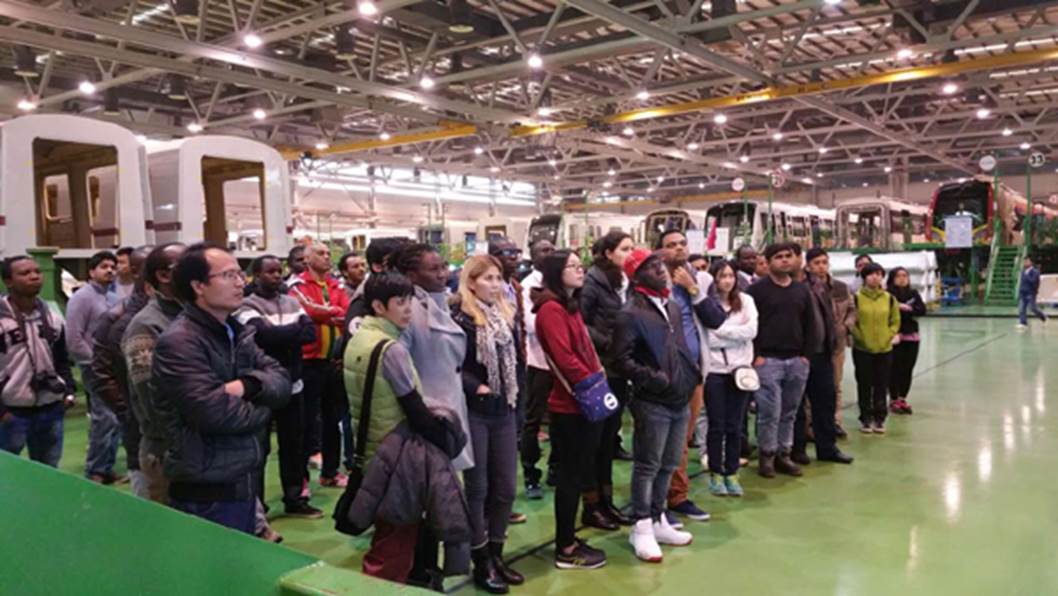 Bai Yi said that Sany Heavy Industry, hybrid rice, Zhuzhou Electric Locomotive and Liuyang fireworks, as card of Hunan and China, were lively and typical examples of the great success China's reform and opening up had achieved in the past 30 years. The activity is aimed at not only widening the horizon of overseas students in social practice and raising their awareness of China's development and culture, but also proactively responding to the proposal of "Telling Chinese Stories Well" put forward by General Secretary Xi Jinping at the National Work Conference on Foreign Affairs to make Chinese stories and Chinese spirit deeply rooted in the hearts of the people and further go to the world.
Original Article From: http://en.csu.edu.cn/index/News.htm
Learn More and Apply: Central South University