On the morning of June 28, 2019 graduation ceremony and closing ceremony of Chinese language students of College of International Education was officially held at Lecture Hall of No.3 Teaching Building of Yanchang Campus. Gong Siyi, Vice President of Shanghai University, Wu Yingjun, Secretary of CPC SHU Committee, and Yao Ximing, Dean of College of International Education of Shanghai University led the tutor team to attend the ceremony.
The graduation ceremony began with the grand opening procession of tutors. Teachers and students carefully appreciated former President Qian Weichang's words to graduates, listened to his instructions again, and had a better understanding of the motto of Shanghai University.
Subsequently, Yao Ximing and Zen Yan addressed the event respectively. They hoped that every graduate from College of International Education can keep in mind the motto of "Be the first to worry about the troubles across the land, the last to enjoy universal happiness" and take "letting the world understand the Chinese language and the Chinese culture" as their responsibility and mission, and wished that foreign students can convey what they see, hear, feel and think in China to their own countries and become pro-China civilian ambassadors.
At the degree awarding ceremony, Yao Ximing declared the name list of graduates. Gong Siyi granted diplomas to six graduates with bachelor's degrees in Chinese language and 39 graduates with master's degrees in international education of Chinese language. And Wu Yingjun presented graduation souvenirs to them.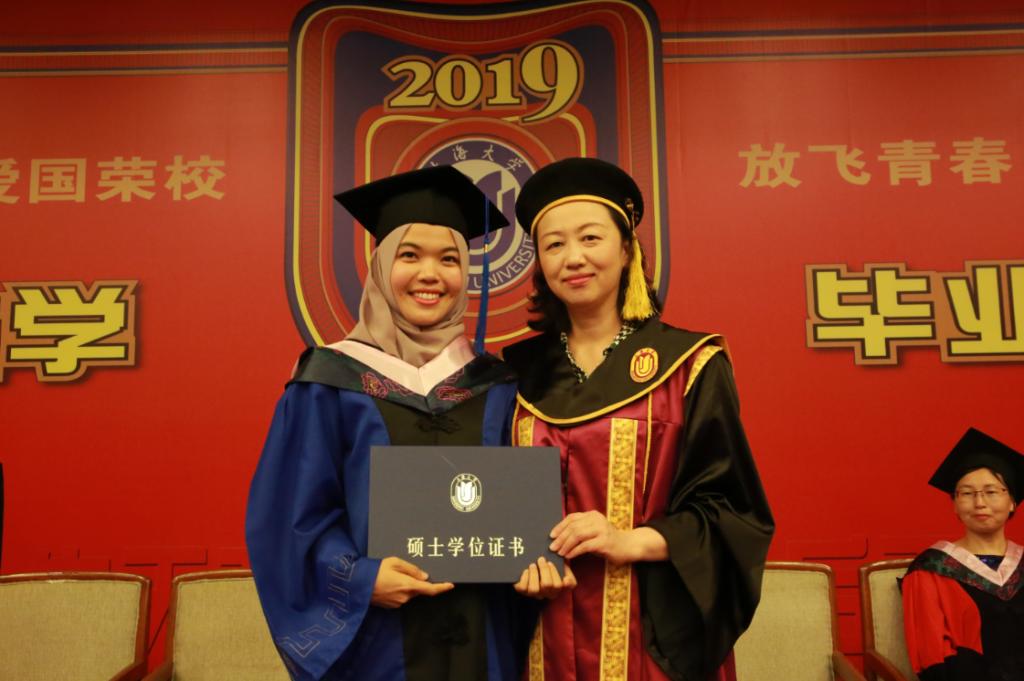 Then, friends and parents of the graduates sent their sincere wishes from all over the world through videos. Fan Yuying, a Vietnamese graduate with a bachelor's degree in Chinese language, and Chen Shuying, a graduate with a master's degree in international education of Chinese language, delivered their speeches for graduation. Class D foreign students of Chinese studies performed a chorus "Those Years". They recalled their study and life at the university, arousing laughter and applauses at the venue and creating a cozy atmosphere for happy memories.
In the subsequent closing ceremony for students of Chinese language and the awarding ceremony for excellent students, school leaders presented course-completion certificates to more than 130 students of Chinese language classes, and commended 11 students of Chinese language with outstanding academic performance.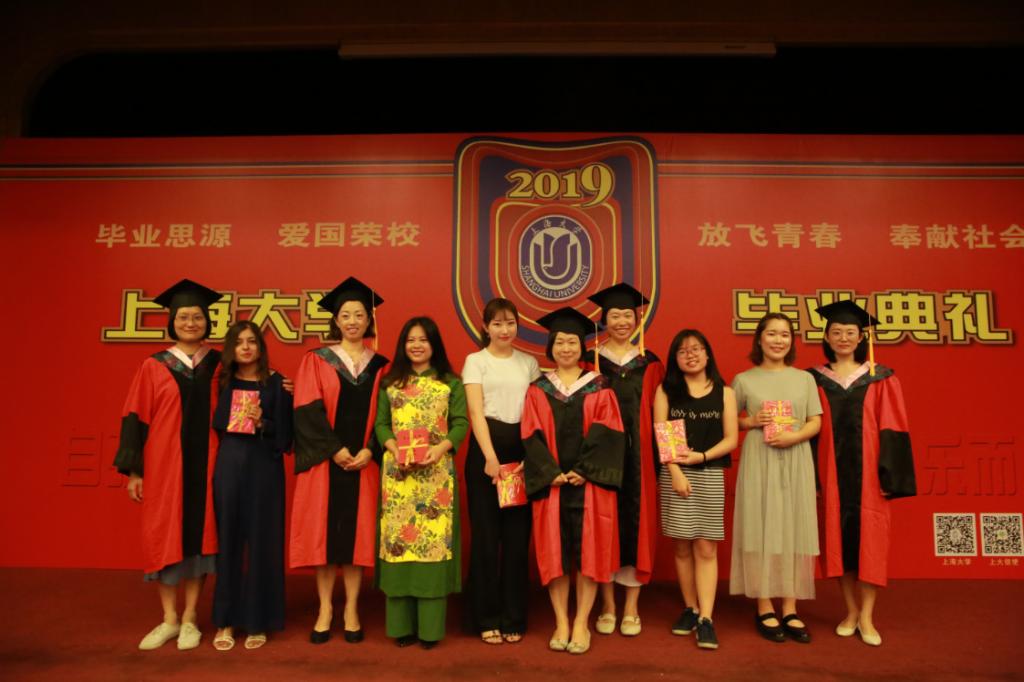 Eventually, above 10 graduates from different countries sang "Merry Song of Graduation" to bring the atmosphere to a climax, and the infectious singing put an end the graduation ceremony.
I sincerely hope that all of graduates can give full play to your strengths, put what you have learned into practice, sound the bugle of youth and struggle, and strive for a better future, so as to live a magnificent life with merits to China, honor to the university and splendors to themselves.
Original Article From: http://en.shu.edu.cn/news/index
Learn More and Apply: Shanghai University