SMU News, May 17 Consul-General Frank Eggman for Switzerland in Chengdu, together with his entourage, paid a visit to SMU on May 15. The guests were met at the conference room of the National Museum on Wuhou campus by President Zeng Ming, Vice president Ding Keyi and related staff from the Division of International Cooperation and Exchange.
President Zeng extended a warm welcome to the guests and introduced the university's basic information, education features, and international cooperation and exchange activities. He also expressed his hope that both sides could enhance mutual understanding and strengthen educational exchange and cooperation for Switzerland boasts high-quality educational resources.
Consul-General Frank Eggman briefly introduced Swiss Consular and pointed out that China and Switzerland have much in common. He also hoped that both sides could develop cooperation on entrepreneurship and innovation, teacher exchange, student exchange, and academic research.
After the meeting, Consul-General Frank Eggman gave a lecture named "China-Switzerland 68-Year Amicable Relations". In the lecture, he said Switzerland was one of the earliest western countries establishing diplomatic ties with China. And Switzerland, with a small land area, was honored as one of the most innovative countries worldwide. Then he also talked with some postgraduates of the university, shared the innovative concept of his country and encouraged young students in SMU to Switzerland for exchange and study, winning a good reputation of students.
It is reported that the opening ceremony of the Consulate General of Switzerland in Chengdu was held in Chengdu on November 30th, 2016. The Consulate General serves the Southwestern China region, covering the provinces of Sichuan, Guizhou, Yunnan and Chongqing Municipality. Frank Eggman, the first Consul-General of the Consulate General, has taken office since 2016.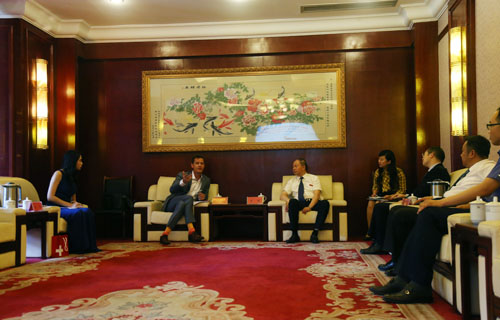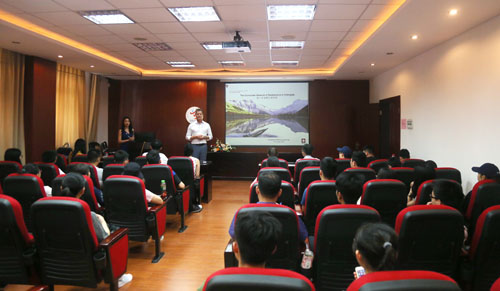 Original Article From: http://english.swun.edu.cn/News.htm
Learn More and Apply: Southwest University for Nationalities