On the afternoon of April 28, 2018, a celebratory and commendatory meeting for "May 1st" International Workers' Day was held at Great Hall of Shaanxi Province. Shaanxi Provincial Secretary of CCP Hu Heping, Governor of Shaanxi Province Liu Guozhong, Deputy Secretary of Shaanxi Provincial CPC Committee He Rong, and Chairperson of Shaanxi Provincial Labor Union Bai Aying were presented, and took picture with all 2018 Shaanxi provincial "May 1st" labor awardees and medalists, as well as Shaanxi provincial pioneering workers. Prof. Deng Ying was XISU's only awardee for the medal.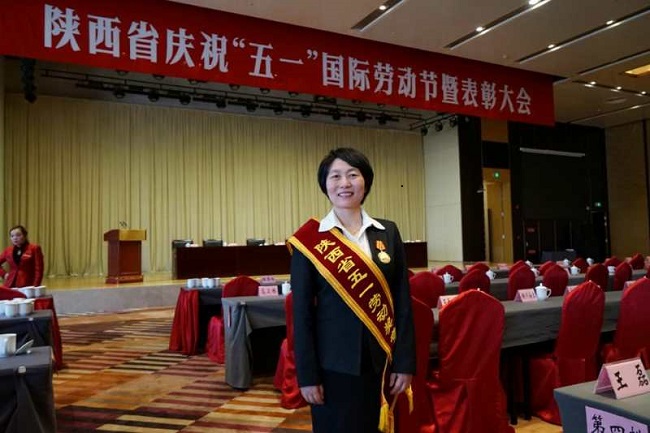 The meeting began with the announcements ofDecision of Recognizing2018 National "May 1st" Labor Medalists and National Pioneering Workersby He Rong, andDecision of Recognizing 2018 Shaanxi Provincial "May 1st" Labor Medalists and Provincial Pioneering Workersby Bai Aying. Followed by award ceremony, Li Shifeng, the "Craftsman of the Great Nation" from AVIC Xi'an Aircraft Industry (Group) Company Ltd., read the "proposal" to all works of life in the province. Last, Shaanxi Provincial Secretary of CCP Hu Heping delivered an important speech to all participants.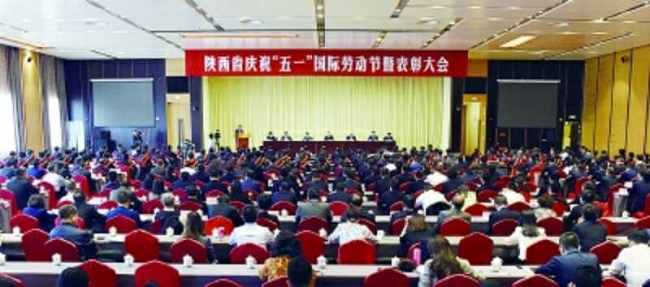 Prof. Deng Ying has been teaching for over two decades. As a CCP party member, she's been loyal and dedicated wholeheartedly to her career as an educator, therefore, she has fruitful achievementsin academia. She has been awarded Excellent Award of 12th Shaanxi Provincial Philosophy and Social Sciences; and Excellent Award ofShaanxi High Education inHumanity and Social Sciencesfor the years of 2009, 2011, 2013, and 2015 respectively. She has served as simultaneous and consecutive interpreter of Russian for some national and larger conferences held between China and Russia. In 2015, she took the position to serve as the Dean of Confucius Institute co-hosted by XISU and Kazakhstan. She fully utilized her role and advantages to further develop and spread the "China stories" to promote Chinese language and culture, hence has been greatly respected and honored by both faculty and students, which has made Confucius Institute the base for training local talents of Chinese and enhancing educational and cultural exchange and friendship between the two countries. Prof. Deng has been nominated "2017 Most Amazing Teachers", which was co-hosted by Ministry of Education and CCTV. In the same year, she was awarded "2017 Good Exemplars Around Us – Annual Excellent Teacher", and was nominated as "2018 Shaanxi Excellent Citizen for Dedication and Contribution".
Original Article From: http://en.xisu.edu.cn/index/News.htm
Learn More and Apply: Xi'an International Studies University