On December 5th, Vice President GUAN Zhongliang met with Igors Tipans, the Vice President of Riga Technical University (RTU).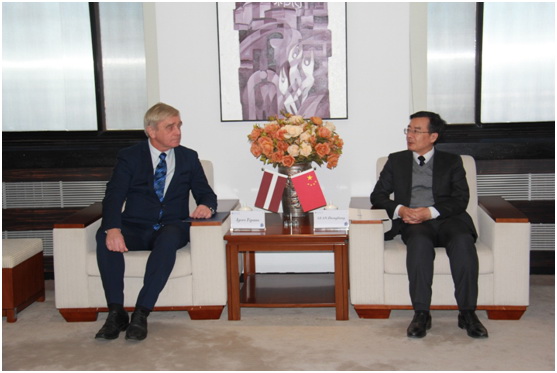 GUAN welcomed Igors Tipans and briefly introduced the contribution made by the university to the development of rail transit in China and the internationalisation of the disciplines of economics and managements, architecture and design, and traffic and transportation. He said the university has always attached great importance to the cooperation with RTU. He hoped the two universities could explore the possibility of research collaboration in the fields of railway operation and management, high-speed railway economics, transportation and logistics, railway-related planning and construction, surrounding the Baltic Railway Project, and promote student and faculty exchanges.
Igors Tipans appreciated the reception of BJTU and introduced the teaching and research in railways-related disciplines and achievements of the internationalisation at RTU. He hoped the two universities could sign the Cooperation Agreement as soon as possible, and start student and faculty exchange, and research collaboration in relevant disciplines under the frame of the agreement.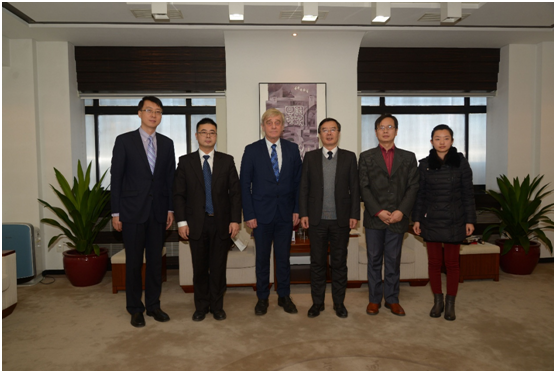 Principals of School of Economics and Management, School of Architecture and Design, School of Traffic and Transportation, and Office of International Affairs attended the meeting.
Original Article From: http://en.njtu.edu.cn/news_20161201183223846124/index.htm
Learn More and Apply: Beijing Jiaotong University