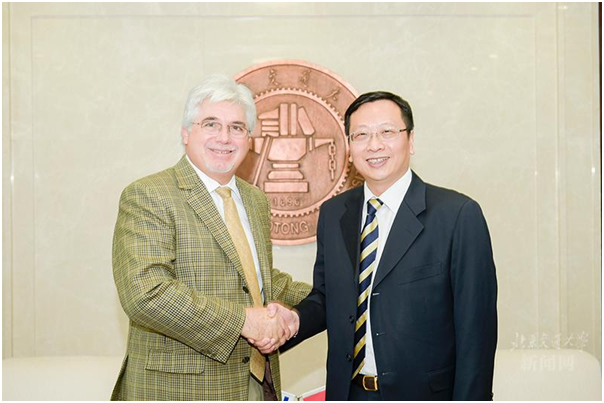 On the morning of May 13th, Mr. CAO Guoyong, Party Secretary, Chairman of the University Council, met with Mr. Tabare Aguerre, Minister of Ministry of Livestock Husbandry, Agriculture and Fishery, Uruguay. Mr. Fernando Lugris, Ambassador of Embassy of Uruguay attended the meeting.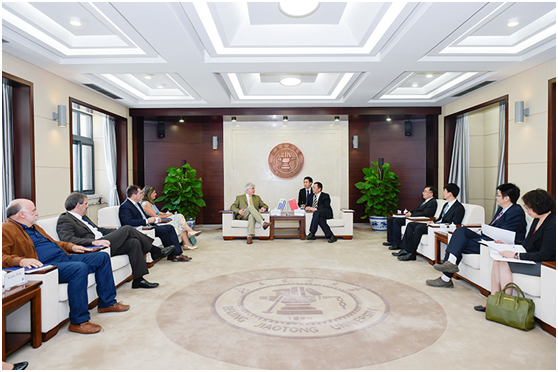 CAO Guoyong extended his welcome to the delegation's visit on behalf of the University. The delegation paid a special visit during "Belt and Road"Forum in Beijing. He introduced the University briefly in terms of its characteristics as long history, distinctive features, fast development, research and international development, and highlighted existing educational and cultural cooperation with universities in South America. He expected to promote mutual understanding through this visit, and both parties would encourage the students and staff exchange, promote overall cooperation between BJTU and Uruguay, contributing to the two countries'people-to-people exchange and relation development.
Tabare Aguerre appreciated the hospitality of the University. He said the governments of Uruguay attached great importance to cooperation with China. While the two countries were different in terms of history, culture, population, both sides hold the same expectation towards future development. He expected to strengthen mutual understanding and exchange in the areas of education, culture and infrastructure construction through mutual visit. He highly appreciated the "Belt and Road" initiative, and expected to develop tangible cooperation with China in various areas under this framework.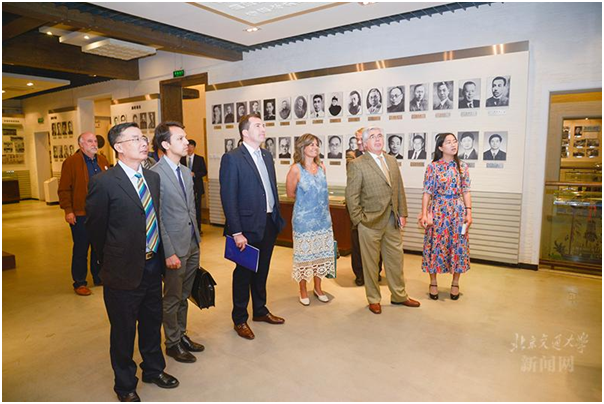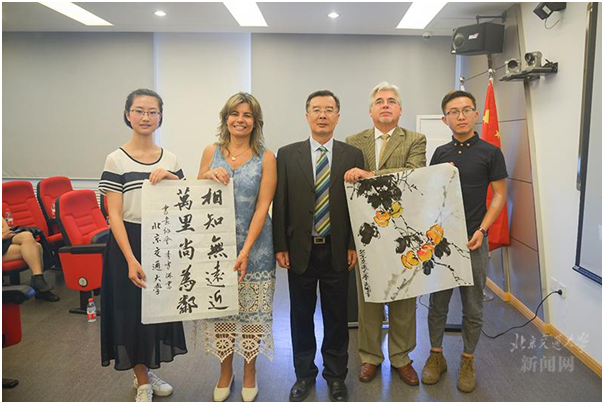 After the meeting, the delegation visited the State Key Laboratory of Rail Traffic Control and Safety accompanied by Prof. GUAN Zhongliang, Vice President. They also interacted with faculty and students from School of Architecture and Design and School of Languages and Communication Studies.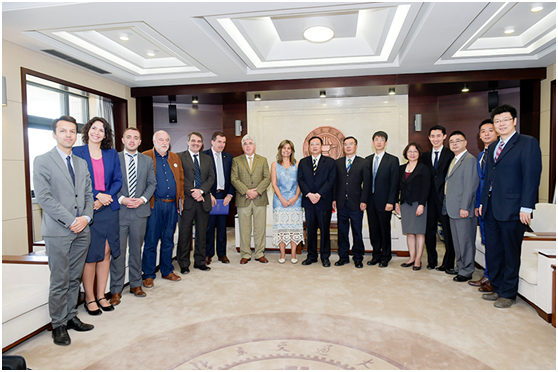 Principals from School of Architecture and Design, School of Languages and Communication Studies, School of Economics and Management, School of Distance Learning and Continuing Study, and Office of International Affairs also attended the meeting.
Original Article From: http://en.njtu.edu.cn/news_20161201183223846124/index.htm
Learn More and Apply: Beijing Jiaotong University