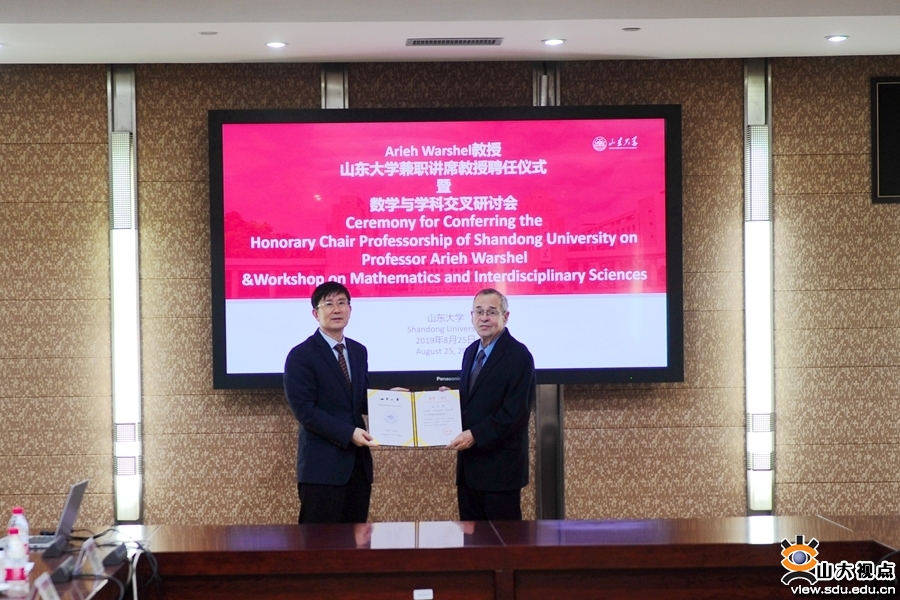 On August 25, winner of the 2013 Nobel Prize in Chemistry, Professor Arieh Warshel joins Shandong University as the Honorary Chair Professor. The confering ceremony and workshop on mathematics and interdisciplinary sciences was held on the Central Campus. Han Shenghao, Vice President of SDU, attended the ceremony and presented the appointment letter to Professor Arieh Warshel.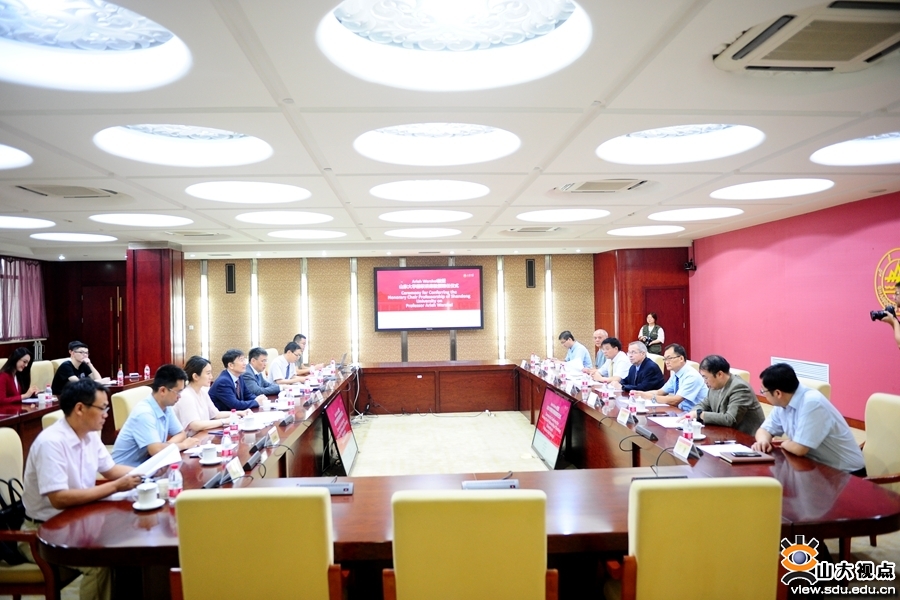 At the ceremony, Chen Zengjing, Dean of the School of Mathematics, introduced Professor Arieh Warshel and his outstanding academic achievements in the interdisciplinary research of mathematics.
Han introduced in his speech that the School of Mathematics is oneof the oldest schools in Shandong University. He said, as a scholar who enjoys international reputation in the field of chemistry as well as biochemistry and has won the highest honor in the scientific community, Professor Warshel actively promotes interdisciplinary cooperation and innovation in the computational field. Han hoped to cooperate with Professor Warshel in mathematics and other fields to promote the interdisciplinary development and enhance the overall academic strength of SDU.
Professor Warshel thanked Shandong University for the invitation and appointment. He said that he would accelerate the pace of cooperating with Shandong University in mathematics and other disciplines in the future, and contribute to the discipline development and talent cultivation of Shandong University.
From August 26 to 27, Professor Arieh Warshel also held an academic seminar and gave a keynote speech at the Qingdao Campus.
Original Article From: http://www.en.sdu.edu.cn/News.htm
Learn More and Apply: Shandong University