From June 14th to 19th, SDU President Xu Xianming participated in The 2nd Sino-US Strategic Civil Dialogue and visited some partner institutions in America.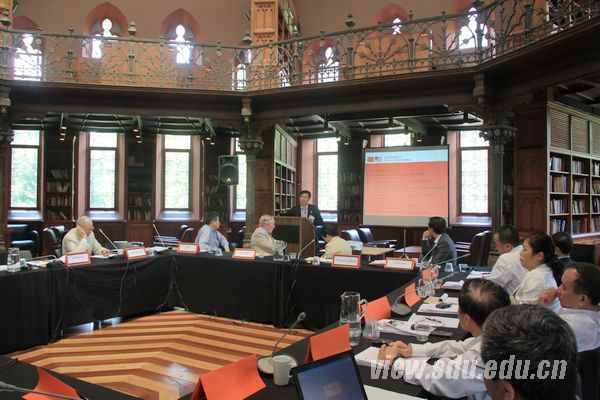 The 2nd Sino-US Strategic Civil Dialogue was hosted by Princeton University
withthe theme, ''The Impact of China's Development on America: Enhanced Mutual Understanding and Trust''.
At the conference, President Xu delivered a speech on the development of China's higher education. He pointed out that China is currently undergoing a shift from large-scale to quality educational development. China is modernizing its university system in order to build world-class universities.
As a result, communication between China and the US on higher education may begin to take on new features. In particular, the Obama administration's plan of sending 100,000 American students to study in China and to jointly establish college campuses with China is becoming a strong possibility.
From June 14th to 16th, Xu paid visits to Virginia Tech, the University of Pennsylvania, and the Institute for Ad vanced Study (IAS).
President of Virginia Tech, Charles Steger, held a talk with Xu to explore new opportunities for cooperation in the field of science and engineering based on their existing joint International Laboratory.
Executive Vice-President of the University of Pennsylvania, Vincent Price, discussed the topic of general exchange and cooperation with Xu. The medical schools of the two universities plan to sign a cooperative agreement soon.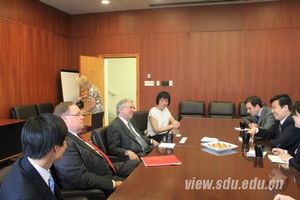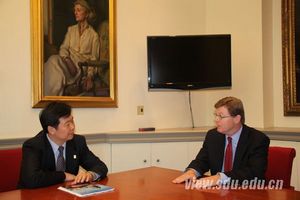 Director of the IAS, Dr. Peter Goddard, along with Vice-Directors Michael Gehret and John Masten, gave Xu an overview of the institute and its general operating experience. They also offered some suggestions for SDU's Institute for Advanced Study in regards to its disciplinary structure and talent-cultivating strategy.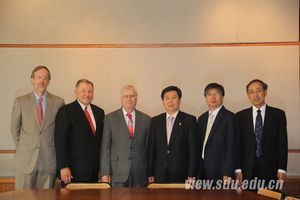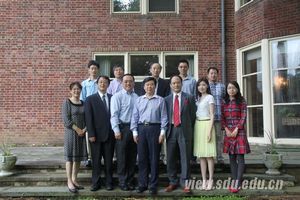 During his stay in the US, Xu also held talks with SDU alumni in the Greater New York Area. Xu introduced to them SDU's current developments, including the plan to build a new campus at Qingdao and plans to celebrate SDU's 110th anniversary.
Original Article From: http://www.en.sdu.edu.cn/News.htm
Learn More and Apply: Shandong University