From May 7th to 16th, a delegation led by President Xu Xianming visited Durham University; University College London (UCL); the School of Oriental and African Studies of London University (SOAS); University of Bath; Heriot-Watt University; Leiden University; and the Netherlands Organization for International Cooperation in Higher Education (NUFFIC). The delegation included Prof. Tong Guangwu, Director of the International Office, Liang Zuotang, Dean of the Physics School, and Fang Hui, Vice-Director of the Academic Research Departmentand Director of the SDU Museum.
At Durham University, Vice-Chancellor Christopher F.Higgins met with the SDU delegation. Xu visited various departments and laboratories at Durham University. At present the two universities have reached agreements on the joint education of students and construction of research centers, as well as teacher exchanges in the fields of economics, law, archaeology, science and engineering.
At UCL, Prof. Stephen Shennan, Director of the UCL Archaeology Institute, met to discuss current joint research in archaeology. Shennan expressed his wish to deepen the cooperation between UCL and SDU in this field, as well as his willingness to assist SDU in the future in building the Research Center for the Preservation of Cultural Property.
At the University of Bath, Xu renewed the Cooperation and Understanding Agreement with Vice-Chancellor Glynis M. Breakwell. Xu also reached an agreement with Pro-Vice-Chancellor Jane Millar on further cooperation and student exchanges in EU studies, mechanical engineering, pharmacy and management.
While visiting Leiden University, Xu exchanged views with Vice-Rector Magnificus Rietje van Dam on possible cooperation in various fields. Xu also attended the first council meeting of the Confucius Institute at Leiden University and offered some suggestions for its future work.
During their stay in the Netherlands, the delegation also visited the headquarters of NUFFIC and met with its Director-General, Sander van den Eijnden. The delegation also held talks with Dr. Xue Hanqin, a judge for the International Court of Justice.
Throughout the trip, Tian Xiaogang, Minister-Counselor of the Education Section of the Chinese Embassy in the UK, and Luo Ping, Counselor of the Education Section of the Chinese Embassy in the Kingdom of Netherlands, took part in some of the visiting activities, respectively.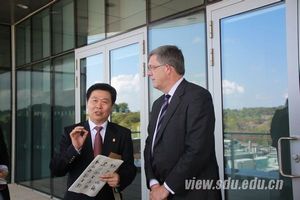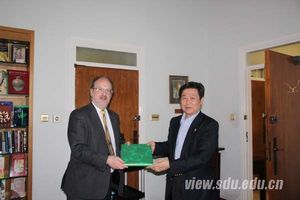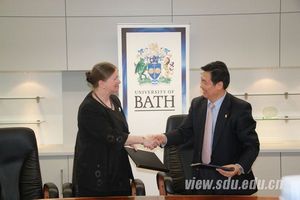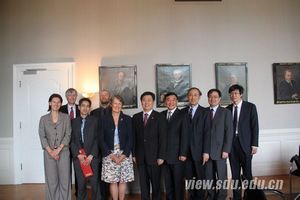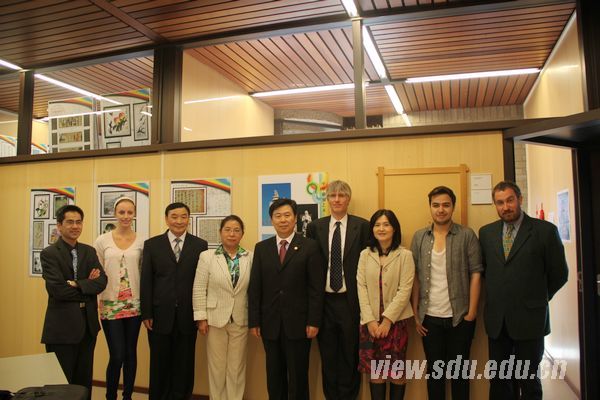 Written by: Shang Xiaoyan
Photo by: Guo Wenjie
Source: International Office,www.view.sdu.edu.cn
Original Article From: http://www.en.sdu.edu.cn/News.htm
Learn More and Apply: Shandong University