SMU News, July. 5 On July 1 th, Professor Joseph Heppert, vice president of Texas University of Technology, and his party-10 people visited SMU. Wang Yong, Vice President of SMU, met with the guests, leaders from Graduate School, science and technology department, Art School and other relevant teaching units and functional departments also took part in the meeting.
On behalf of the teachers and students, Wang Yong welcomed the visit of Joseph Heppert and his party, Joseph Heppert, Vice President of Texas University of Technology, praised nine exchange students in the United States in 2018. Representatives of the two universities said they would further expand, carry out and deepen inter-school exchanges and cooperation. The two sides held in-depth discussions on the 3.5 X program of Texas University of Technology and applied for tuition fees for students in the United States. Participating departments, the head of the college also expressed their willingness to cooperate. The Graduate School hoped to cooperate in the graduate program, and Art School looked forward to the exchange of visits between the art groups of the two universities. Qinghai-Tibet Plateau Research Institute invited soil or grassland experts and scholars of Texas University of Technology to join the Qinghai-Tibet Plateau field station team.
It is reported that SUM and Texas University of Technology signed an inter-university exchange agreement in June 2015. Since 2015, the two universities have carried out substantive cooperation in university-level visits, teacher exchanges, and student visits. The exchange and cooperation between the two sides aim to absorb and draw lessons from excellent teaching, scientific research and research results, enrich the level of running schools, and promote the construction of "double first-class" universities.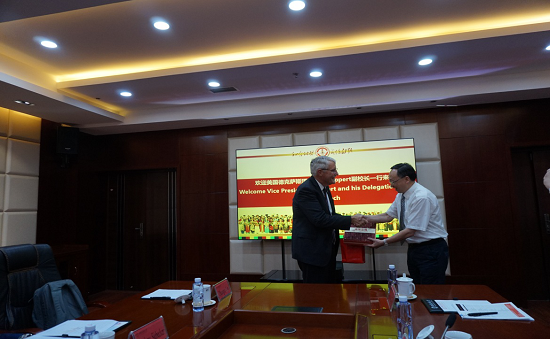 Original Article From: http://english.swun.edu.cn/News.htm
Learn More and Apply: Southwest University for Nationalities