On 25th April, President Bin NING met with the delegation of Bandung Institute of Technology(ITB) led by Rector Kadarsah Suryadi, and signed the Cooperation Agreement between the two universities. Mr. Jiandong CHEN, Director General of the International Cooperation Department, China Railway, attended the meeting.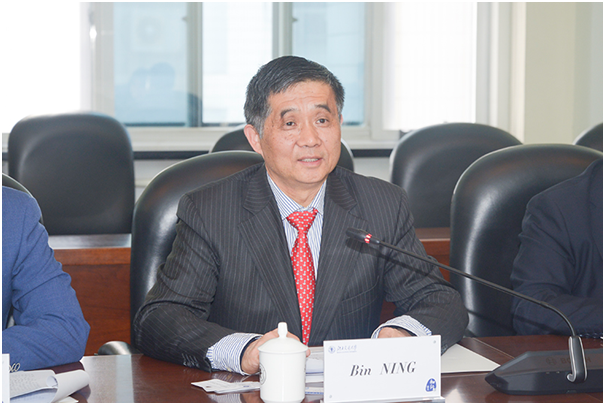 President NING first extended his welcome to President Suryadi and the delegation members. He introduced BJTU's achievements in scientific research, university-industry cooperation and internationalisation in recent years.He said the cooperation between the two universities meets the needs of infrastructure construction in both China and Indonesia. He also hoped that the two universities could on the basis of the signing of the Agreement, expand the cooperation in railway transit education, boost the establishment of China-Indonesia High-Speed Railway Research Centre and provide personnel and technical support for the construction of Jakarta-Bandung High Speed Railway.
Rector Suryadi introduced the teaching, research, university-industry cooperation and international cooperation of ITB. He hoped that building by taking full advantage of the multiple national platforms at ITB, the two universities could carry out faculty and students exchange, joint cultivation and research cooperation, and obtain more substantial achievements.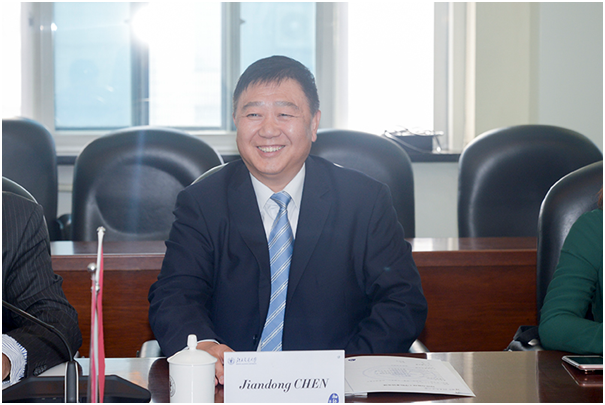 Director General CHEN expressed his high praise for the expected cooperation between the two universities, and said the China Railway will provide great support to the cooperation.
After the meeting, the ITB delegation also visited the State Key Lab of Rail Traffic Control and Safety, and the National Engineering Research Centre of Rail Transportation Operation and Control System.
Deans of Economics and Management School and Civil Engineering Schools, Directors of the State Key Lab, National Education and Service Centre, Office of Scientific Research, Office of Academic Affairs, and Office of International Affairs attended the meeting.
Original Article From: http://en.njtu.edu.cn/news_20161201183223846124/index.htm
Learn More and Apply: Beijing Jiaotong University