On June 22nd, the 2011 launching ceremony of SDU's overseas study and second campus programs was held in the Science Hall on the Central Campus. Vice-President Fan Liming chaired the ceremony.
President Xu Xianming opened the ceremony and addressed the students. Xu hoped that the students would represent SDU at the other universities and that they would return with new knowledge and ideas.
Director of the International Office, Prof. Tong Guangwu, and Director of Academic Affairs Office, Prof. Wang Renqing, outlined the programs and highlighted some precautions, especially the matter of safety.
Students from the School of Management, Miao Qinglan and Hou Wenqing, delivered speeches on behalf of all the students participating in the programs.
During this summer and the upcoming fall, SDU will send about 500 students to study abroad and over 600 students to 25 domestic universities.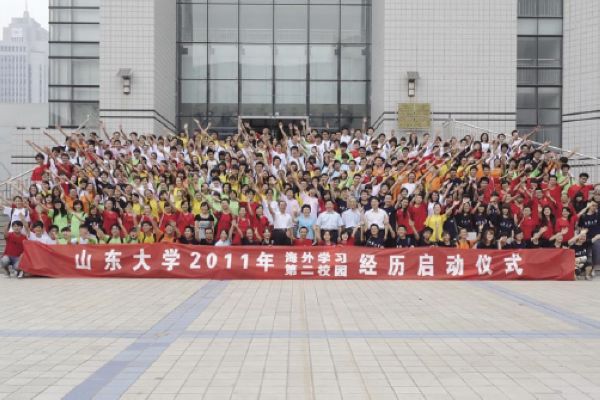 Original Article From: http://www.en.sdu.edu.cn/News.htm
Learn More and Apply: Shandong University