On April 16th, volunteers from the SDU Department of Russian completed a 3-week training program at the All-Russia Children Center-Ocean and returned to SDU. During the training program, the volunteers were placed into several Russian student teams. Together they attended lessons in handwork skills, physical education, safety awareness, driving, and so on. The training program was carried out with two aims. One aim was to observe the student supervisor codes and the teaching style in Russia. After returning to SDU the volunteers will apply their knowledge in their interactions with roughly 500 Russian teenagers who will take part in the Russian Youth Summer Camp in China; the summer program is 2-weeks long and is designed to help Russian students adjust to life in China by organizing a series of events and excursions. Volunteer leaders for the summer will come from 6 different universities in China. The second aim of the training program was to conduct cultural exchanges with Russian teachers and students in order to further enhance the two side's friendship. To promote Chinese culture, the volunteers organized a Chinese performance with the support of the Russian and SDU teachers.
Mr. V. Marzoev, Director of the Ocean Centre, expressed his gratitude for the Chinese volunteers' contribution to the program and awarded them with certificates.
The SDU team consisted of 2 teachers and 6 students from the Department of Russian of the School of Foreign Languages and Literature. The team was assisted and supported by the International Offices of both the Shandong Provincial Education Department and SDU.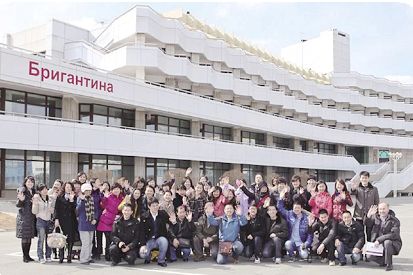 SDU and Russian students at the All-Russia Children Center-Ocean.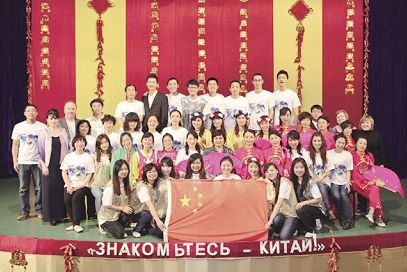 SDU volunteers give a Chinese performance for Russian and SDU teachers.
Original Article From: http://www.en.sdu.edu.cn/News.htm
Learn More and Apply: Shandong University