At 2:00 p.m. local time on September 18th, the 15th World University Chess Championship commenced in Aracaju, Brazil,the Chinese delegation, with the coach and students of SUFE as the team members, won two gold medals in both team and a women's individual gold medal.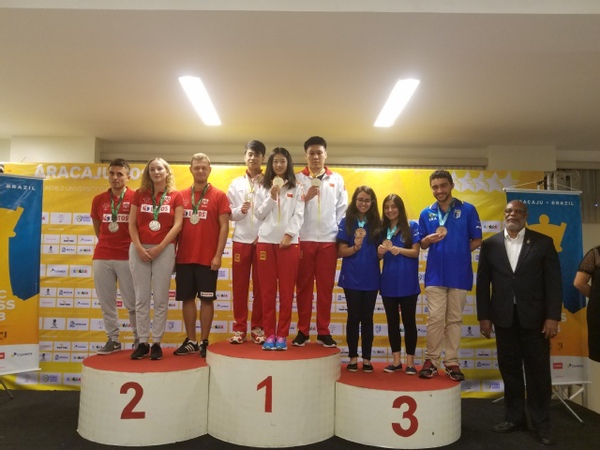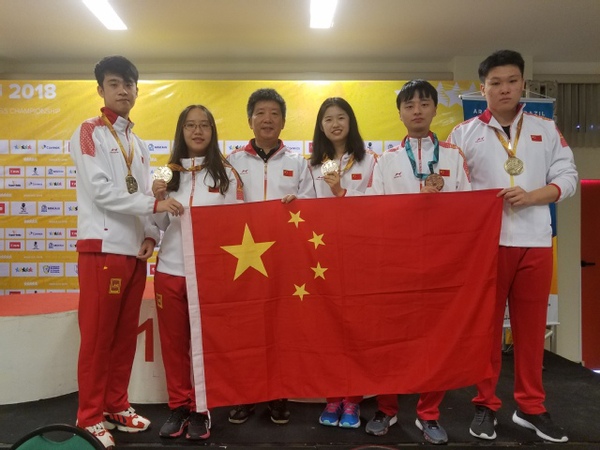 The World University Chess Championship is a top-level chess event for college students co-sponsored by the International University Sports Federation and the International Chess Federation. The 9 round Men and Women Swiss System Events took place from Sept. 13th to 19th. It is held every two years and consists of three medals: team, individual men and individual women.
Appointed by the China University Sports Federation, SUFE teachers and students formed the Chinese delegation, five athletes are Ni Shiqun, class of 2015, Law School, Liao Rui, Wang Chen, class of 2016, from College of Business, Lu Shanglei, class of 2017, and Wang Yiye, class of 2016, from School of Public Economics and Administration.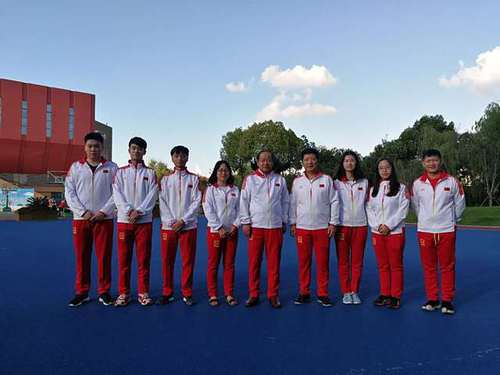 At 4:00 p.m. on September 9th, all the members of the Chinese delegation gathered in the school. Presided over by Zhu Mingxiong, SUFE Vice Chair of the University Council, a meeting was held. Zhu stressed: "In this competition, you are a member of Chinese delegation, which means you should shoulder a strong sense of responsibility and mission. I believe that all the students selected are the most talented chess players. Play with a normal heart and be yourself."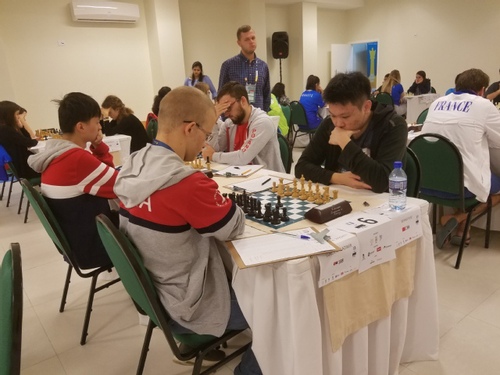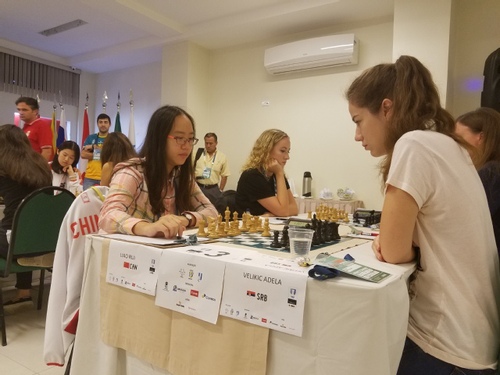 After 38 hours' flight trip to Brazil, Chinese delegation was in a hard battle. It was not until the last round of the women's group competition that the result was determined. Nishiqun won gold with 6 wins and 7.5 points, and Liao Ruizi ranked sixth with 5.5 points. In the men's group, Lu Shanglei, Wang Yiye and Wang Chen ranked third, sixth and ninth with 6, 5.5 and 5 points respectively. At this point, the Chinese team had a total score of 19 points to win the group gold medal. Great job!