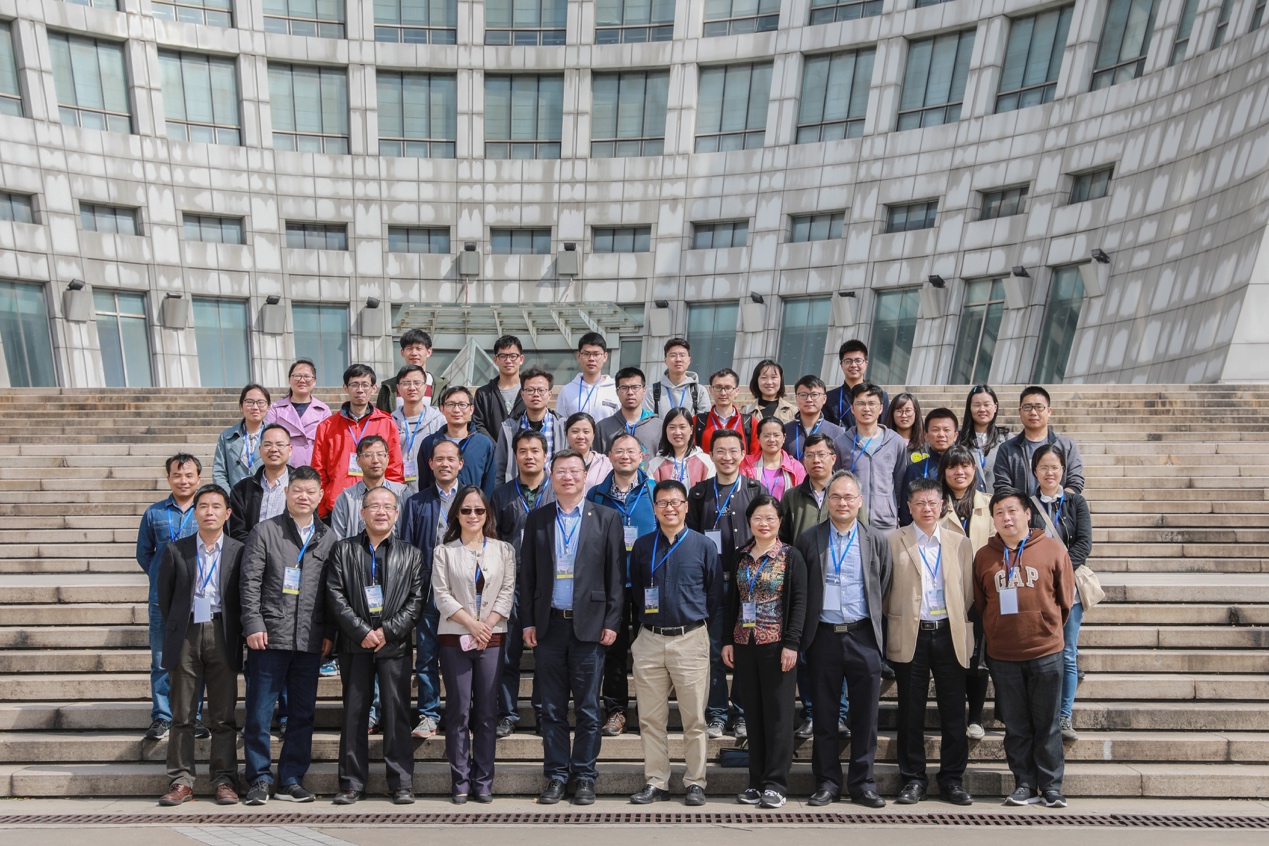 The 325th Eastern Forum of Science and Technology - Forum for Young Scholars "Symposium on Frontier Issues in Computational Systems Biology", organized by SHU College of Sciences and sponsored by the Shanghai Municipal People's Government, Chinese Academy of Sciences and Chinese Academy of Engineering, was held at Baoshan Campus of Shanghai University on April 27th-28th. The Forum was attended by Prof. Wang Xiaofan, Vice President of Shanghai University, Mr. Chen Luonan, researcher at Shanghai Institutes for Biological Sciences, and Prof. Zhou Tianshou at Sun Yat-Sen University, as well as more than 50 experts and scholars from more than 20 domestic universities or research institutes including Shanghai Institutes for Biological Sciences, Peking University, Tsinghua University, Fudan University, Shanghai Jiaotong University, Nanjing University, Wuhan University and Shanghai University.
The opening ceremony of the Forum was presided over by Mr. Song Yang, Deputy Director of Basic Research Division, Shanghai Science and Technology Commission. On behalf of the Commission, Mr. Song thanked the experts for their attendance; Prof. Zhou Tianshou shared the developments of computational biology at home and abroad, the latest achievements with the attending experts and scholars, and also looked into the future development prospects and direction.
The forum focused on such three core topics as "construction of problem and data-driven computable dynamic network", "modeling and theoretical analysis of complex diseases based on dynamic network", and "revelation and prediction of the pathogenic mechanism of complex diseases", which consisted of four keynote reports and 14 thematic reports. The attending experts and scholars had heated discussions about the reports, putting forward a series of new viewpoints and ideas by quoting extensively and expressing their own opinions.
This forum also promotes the development of computational biology research from computational theory to network analysis, such as disease prediction, biological data analysis, cancer pathogenesis and other aspects.
Original Article From: http://en.shu.edu.cn/news/index
Learn More and Apply: Shanghai University