On Monday morning, Baker, the vice-chancellor of Missouri State University (MSU) took a visit to SMU, accompanied by Wu Jinguang, Deputy Director of SEAC International Department, Prof. Guo Aimin and associate Prof. Li Yuandong of Henan University of Economics and Law. President Zeng Ming and Vice President Ding Keyi, together with Li Gengnian, Director of Officer of International Cooperation and Exchange, met with these guests in the conference room of National Museum, Wuhou campus.
On behalf of more than 30,000 students and faculty of all ethnic groups, President Zeng extended our warm welcome. He stressed that SMU attached high importance to the cooperation between both parties. We are ready to do delivery work, vigorously promoting the process of our cooperation projects. President Zeng also expressed heartful thanks to State Ethnic Affairs Commission (SEAC) for introducing us, excellent overseas partners.
Representatives of both parties held working talks in the meeting room of the Wuhou campus. Ding Keyi and Baker talked a lot about basic conditions and international exchanges of SMU and MSU respectively. At the meeting, attendees discussed such subjects as student exchange, teacher training and cultural communication, reached a preliminary consensus and signed a Memorandum of Understanding between two universities.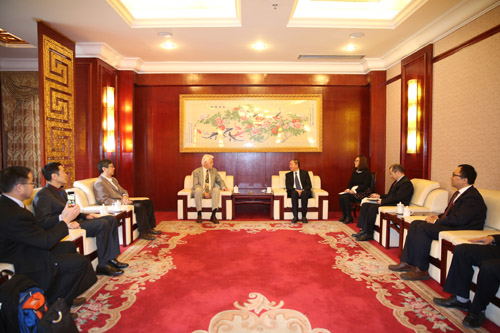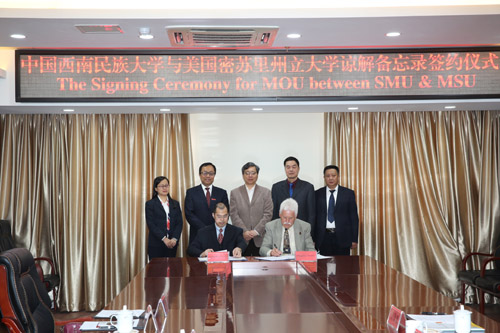 Original Article From: http://english.swun.edu.cn/News.htm
Learn More and Apply: Southwest University for Nationalities