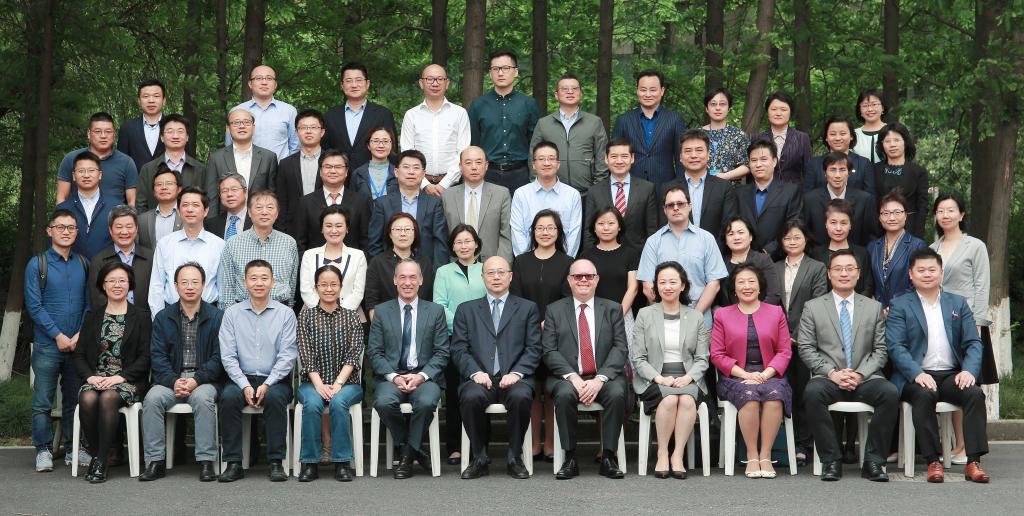 On the morning of May 20th, the University Management Workshop and the Academic Forum on Artificial Intelligence and Data Science was held ceremoniously, celebrating the 25th anniversary of the strategic cooperation between Shanghai University (SHU) and University of Technology Sydney (UTS).
At the opening ceremony, SHU Vice President Prof. Xu Xu and UTS Executive Vice President Prof. Andrew Parfitt delivered ebullient speeches on behalf of the two universities. They reviewed the 25-year history of cooperation between the two sides and highly recognized the achievements in various fields as strategic partners. At the same time, looking into the future, they hoped that representatives from the two universities can exchange their ideas and practices on university management, and share their insights and achievements in scientific research and cooperation through the two sub-forums of university management as well as artificial intelligence and data science.
After the opening ceremony, in-depth exchanges were rolled out. On the University Management Forum, two vice-presidents of UTS firstly introduced their top-level strategic planning and global strategy. After that, leaders from Development Planning Office, College of Liberal Arts, School of Mechatronic Engineering and Automation and SILC Business School introduced our strategic plans, goal-oriented development strategies, talent strategies, and typical cases of SILC. The exchanges and interactions between the two sides have enhanced communication and understanding, and promoted mutual learning, which provided an important reference for the implementation of the next shadow plan and the construction of management team.
The academic sub-forum is themed on artificial intelligence and data science. A total of 12 professors from the two universities respectively introduced their main research contents and the latest research results, and conducted a special discussion on how to write high-quality academic papers.
UTS is Shanghai University's most important strategic partner. In 1994, when the new Shanghai University was founded, the leaders of the two universities jointly established the SILC Business School, which has already had a remarkable history of 25 years. Over all those years, we respected each other's core interests, continually explored the potential for cooperation, probed for diversified models of cooperation, and grew up from the training of business talents at the very beginning all the way to joint Master and Ph.D. student education. Besides, we have engaged ourselves in cooperative scientific research in various disciplines, initiated collaborative recruitment of faculties, made preparations for the establishment of Sydney Shanghai Institute, and so on. We feel very proud of all these achievements between us. This highly productive process has obviously enhanced the strength of our two universities, promoted our respective international influence, and helped to put us both onto a track of becoming world-class universities.
Original Article From: http://en.shu.edu.cn/news/index
Learn More and Apply: Shanghai University