On March 9, "Up China" Pull-Up Competition was held at Songqing Stadium, with over 400 participants from 22 schools and departments of Wuhan University. It was part of "Welcoming the 7th CISM Military World Games", a series of activities supported by Hubei Sports Bureau. Lu Zhuxing, a student from School of Geodesy and Geomatics who did 50 pull-ups in 120 seconds, won the Individual Competition. The School of Electric Engineering came in first place in the Team Competition with a total pull-up score of 218.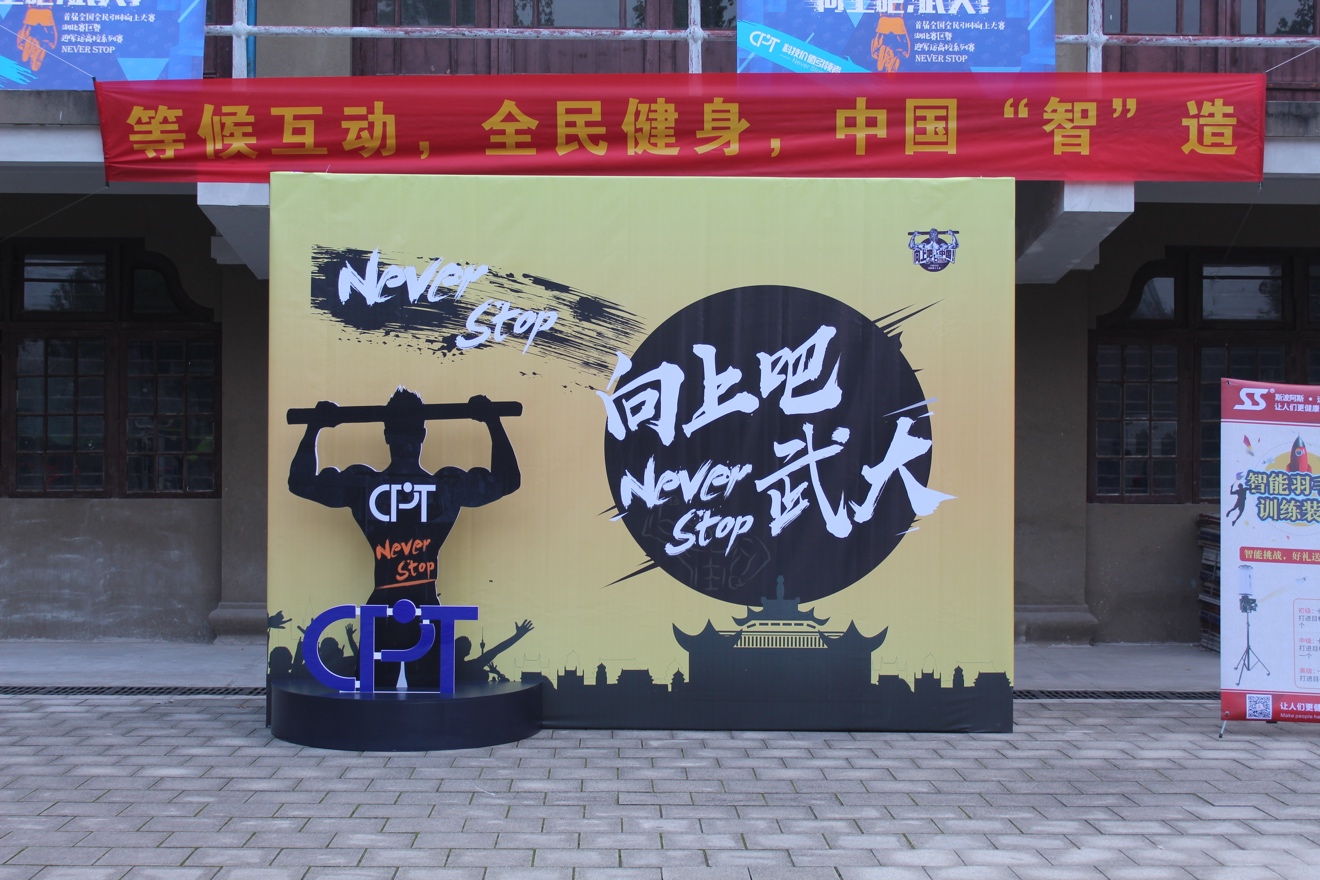 Billboard of "Up China" at Songqing Stadium
The "Up China" Pull-Up Competition, initiated by the General Administration of Sports of China, is designed to encourage citizens to exercise more and keep fit. In addition, the competition aims at drawing citizens' attention to the Wuhan Military World Games which are due to take place later this year. There are two groups in "Up China": the College & University Group (C&U) and the Public Group. WHU Circuit made the debut of C&U and its winners will be sent to the National Final in Beijing in October.
The Individual Competition prioritizes speed. Participants are expected to do as many pull-ups as possible within 2 minutes. The one who reaches the highest number in two minutes wins. By contrast, the Team Competition values endurance. Participants are required to complete as many standardized pull-ups as possible, with 15-second intervals between pull-ups. The total number of pull-ups completed by all members constitutes the team's score.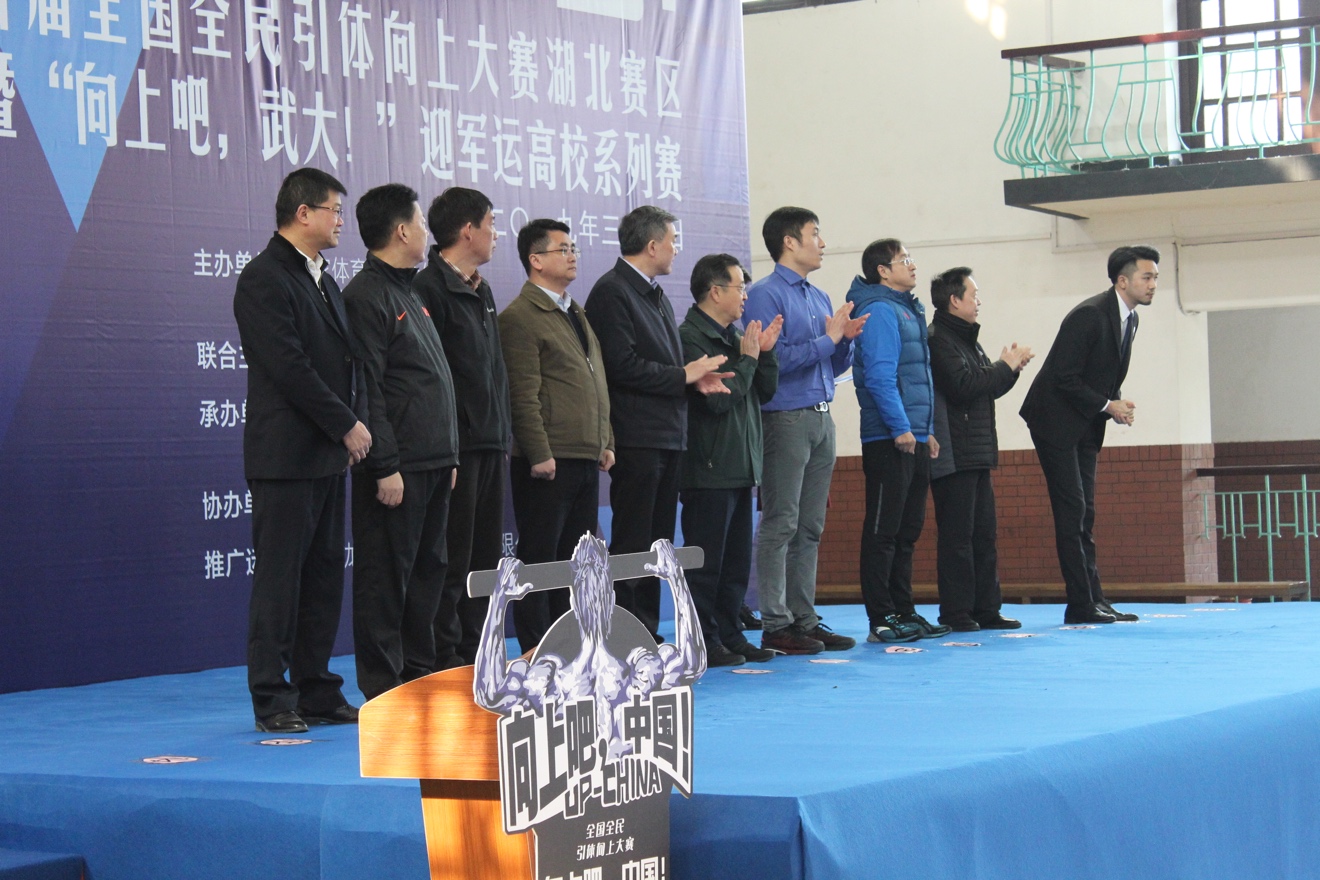 Opening Ceremony of "Up China"
The 'Up China' Competition gives students a platform to show their strength while learning from others. "I am so glad to be here and make new friends during the competition", said Zhou Mengwei, a freshman from the Law School. "Everyone is focused on the competition, no matter how many pull-ups have been done, and I really enjoyed immersing myself in the team. We competed against each other and backed up one another." Zhou did 23 pull-ups in the contest and wished to achieve even greater glory for the Law School next year.
WHU has consistently been emphasizing sports culture and education. To be a world-class university, we must attach more importance to sports. Through exercise, college students will keep fit physically and mentally while enjoying themselves", said Zhou Yezhong, the Vice President of WHU, in the opening ceremony. Fan Guangsheng, the Head of Social Sports Centre of General Administration of Sports of China, also spoke in the opening ceremony.
A glimpse of "Up China"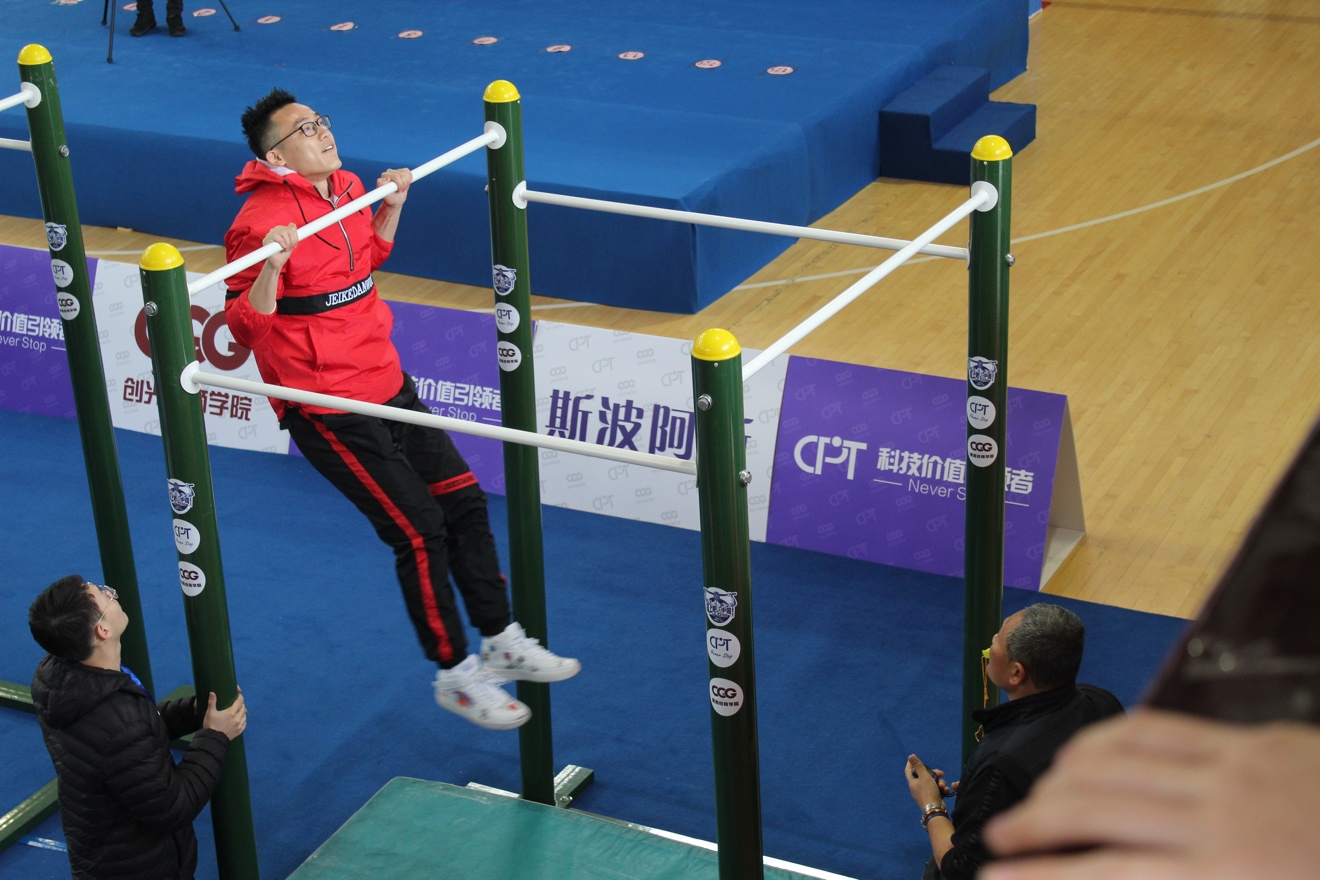 Zhou Mengwei Doing Pull-Ups in The Competition.
The 7th CISM Military World Games, also known as Wuhan Military World Games, is the largest and most influential event of the highest level ever to be held in Wuhan. The 2018 newly constructed Zall Stadium of WHU will host following badminton contest of the event.
Original Article From: https://en.whu.edu.cn/list.jsp?urltype=tree.TreeTempUrl&wbtreeid=1050
Learn More and Apply: Wuhan University