On April 26, Rector of Sapienza University of Rome Eugenio GAUDIO, Deputy Rector in charge of Foreign Affairs Bruno BOTTA, and the famous sinologist Federico MASINI visited WHU. Sapienza University of Rome and WHU reached and signed a joint training agreement on Contemporary Chinese Literature postgraduates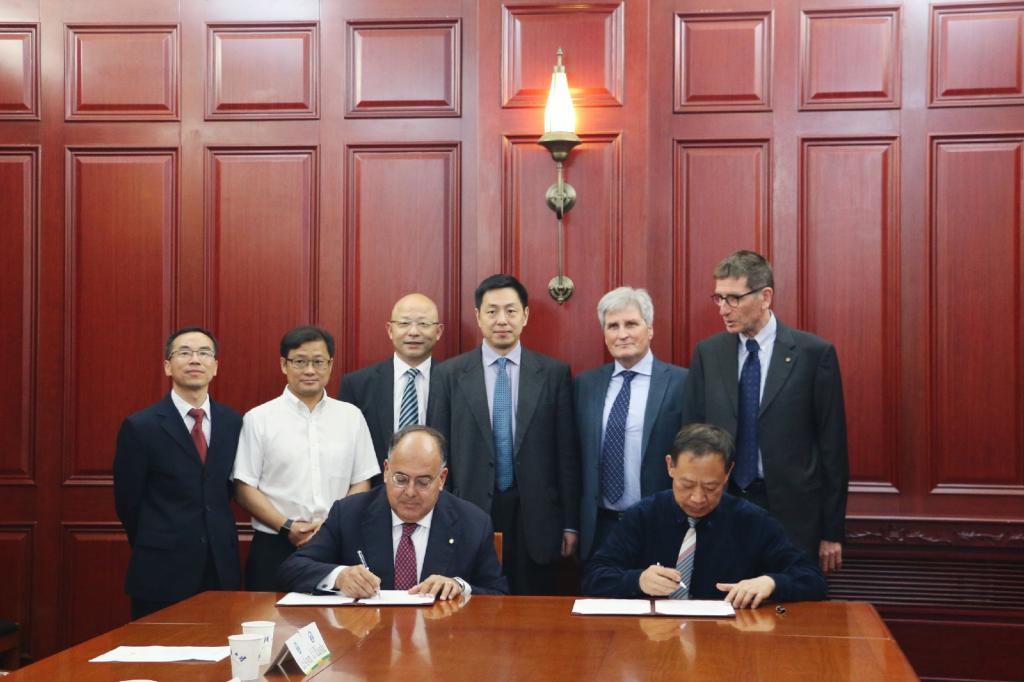 WHU's Vice President Li Fei, together with leaders from School of Chinese Language and Literature, Institute for Advanced Studies, School of International Education and Office of International Affairs, met with the guests.
According to Vice President Li Fei, the joint training agreement is aimed at cultivating Italian students who love Chinese and Chinese culture, and it is the first time that WHU has signed this type of agreement with a European university. It is going to lay a solid foundation for more future cooperation between the two universities, and WHU will make efforts to promote further bilateral cooperation. He also expressed his hope that there will be more opportunities for students, professors and schools of the two sides to collaborate in diversified fields.
Rector GAUDIO said that the memorandum of understanding on jointly building the Belt and Road signed this March during President Xi Jinping's trip to Italy has opened up new opportunities for our two universities to make contributions to the two nations' cooperation under the Belt and Road initiative. The joint postgraduate training program, the first and only one carried out by an Italian university, will help students in Sapienza University of Rome obtain a better understanding of Chinese language and Chinese culture. He also emphasized that our two sides should develop a long-term strategic partnership and a sustainable cooperative mechanism.
Then, Li Fei and GAUDIO signed the agreement. The training program allows the qualified students to obtain a joint master's degree after the first-year study in Sapienza University of Rome and the second-year study in WHU (1+1 model).
Before the meeting, the delegation met with 15 exchange students from Sapienza University of Rome studying in WHU.
Founded in 1303, Sapienza University of Rome, is the largest national university of Italy. It has 110,000 students and 3,500 full-time teachers. Having 21 schools in total, the university has advantages in disciplines such as psychology, statistics, biology, sociology, science, liberal arts, law, pharmacy, architecture, etc. The cooperation between the university and WHU mainly focuses on faculty-student communication and Chinese Language Education.
Original Article From: https://en.whu.edu.cn/list.jsp?urltype=tree.TreeTempUrl&wbtreeid=1050
Learn More and Apply: Wuhan University