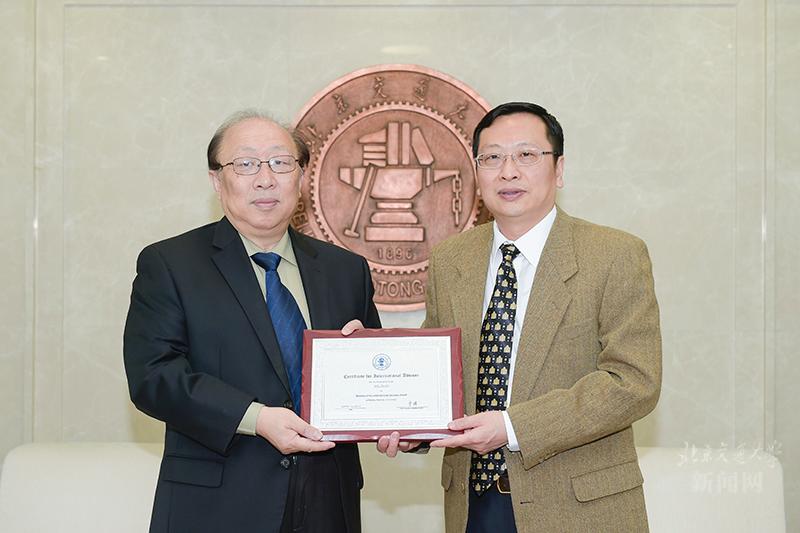 On the morning of April 14th, Prof. ZHAO Wei, President of University of Macao, attended the appointment ceremony as International Advisory Board (IAB) Member of Beijing Jiaotong University. Before the ceremony, Chairman of the University Council Mr. CAO Guoyong met with Professor ZHAO, and both sides reached consensus on academic cooperation in terms of student and faculty exchange and discipline development.
CAO Guoyong extended welcome to Prof. ZHAO on behalf of the University. He introduced the development and outcomes of IAB, and invited Prof. ZHAO to give advice and suggestions on the University's development with his rich experience on university management and his international vision.
ZHAO Wei appreciated the hospitality of the University. He expressed the great pleasure to join in the IAB and expected to make contributions to the internationalization of the University.
After the meeting, CAO Guoyong award the certificate to ZHAO Wei.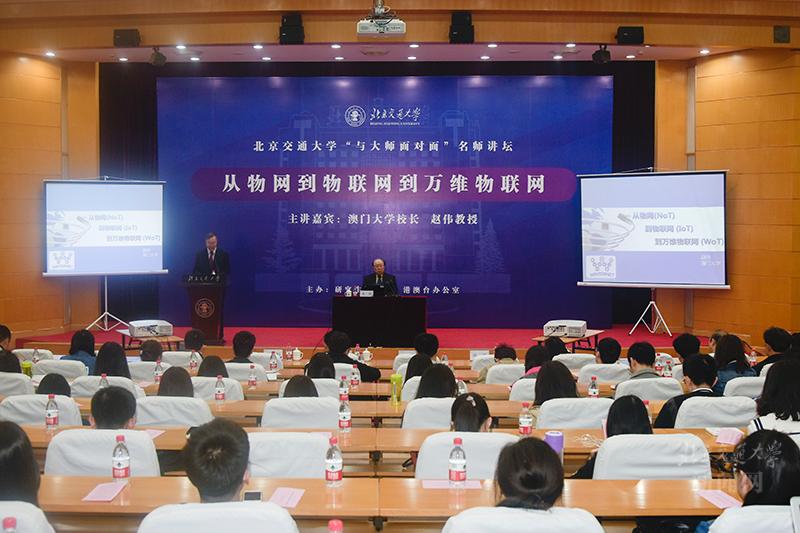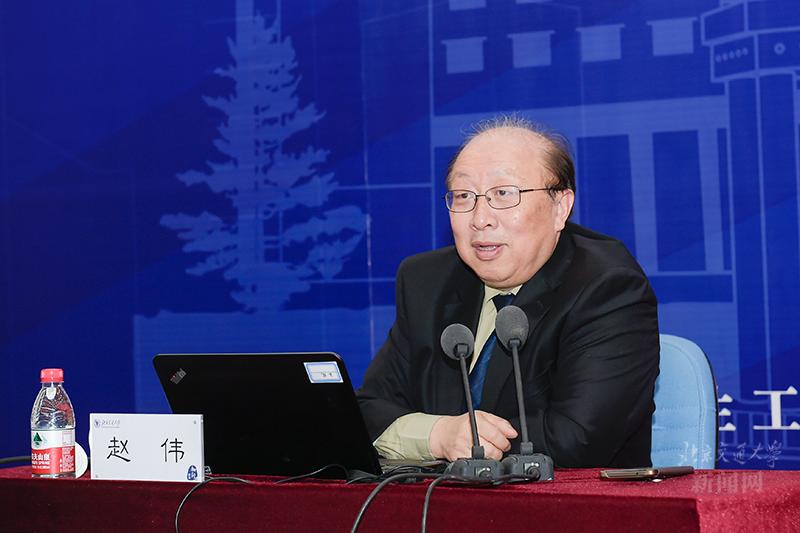 In the afternoon, Prof. ZHAO attended the "Dialogue with Great Masters" Forum, gave a speech titled "From Net of Things (NoT) to Internet of Things (IoT) to Web of Things (WoT)" and answered questions from the audience.
Vice president CHEN Feng, principals from School of Computer and Information Technology, Office of Hongkong, Macao and Taiwan Affairs and Graduate School , as well as nearly 200 students and faculty attended the speech.
Original Article From: http://en.njtu.edu.cn/news_20161201183223846124/index.htm
Learn More and Apply: Beijing Jiaotong University